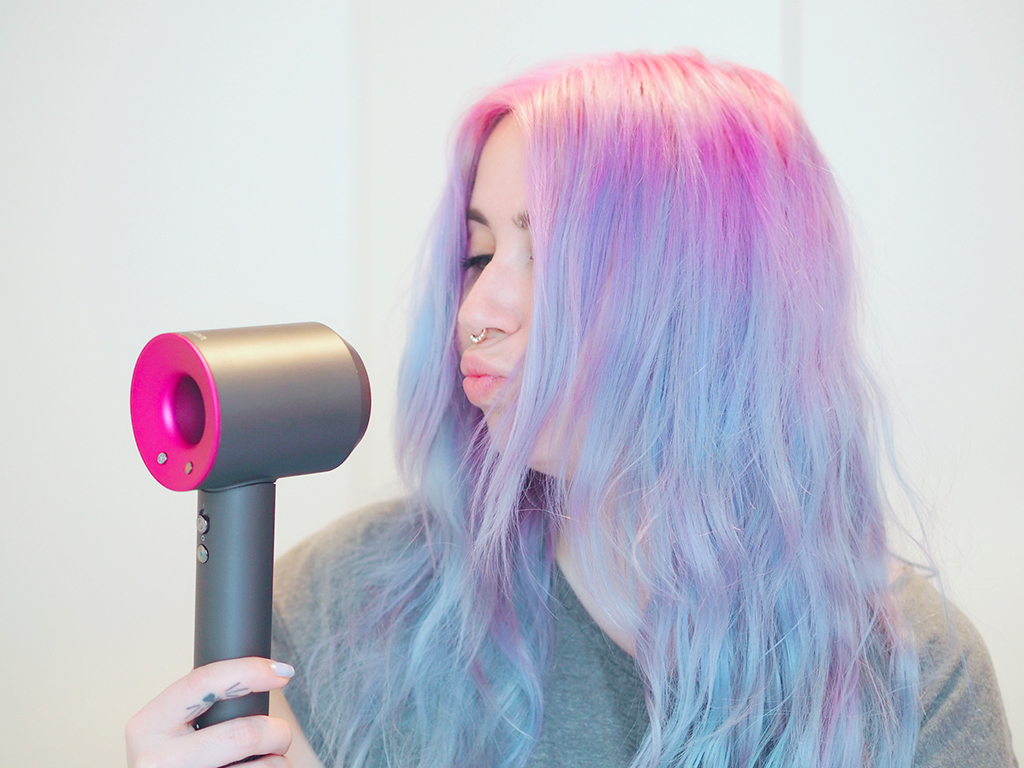 Hello little kitties ! 😻
A new beauty post for today and more precisely about the Supersonic by Dyson. 💇🏼

I had the chance to receive it a few weeks ago and I love it so much. As you know, if you want beautiful hair you have to take care of them , masks, oil and also good tools> which regulate heat and won't damage your hair. It's obviously the case with this little gem, the air temperature is measured 20 times/ seconds, which means it controlled permanently and respect your hair during the blow-dry, you can also choose the heat you want : 100°C (quick dry and blow dry), 80° (normal), 60°C (soft dry) and 28°C (cold).
As the name says "Supersonic" it's very fast, I devised by two the time to dry my hair !
Every time I use it I can't believe how fast it is, also I don't know why but since I use it I have more volume and of course my hair are more shiny thanks to the heat protection. 🔥
In addition being fast and to not damage your hair, its design makes it really light, the motor (unlike usual hair dryers) is in the handle, getting familiar with is is quite fast and no more arm aches after the blow dry.
It's also more silent, my little Earl Grey isn't afraid anymore of the noise.
Also it's magnetic, the accessories for the blow dry (3 attachements) that you just put on it, again you gain time. The attachements are very practical depending what you want,
there is a smoothing nozzle one that to straightening and dry at the same time (it's the one I use most of the time) a diffuser for a natural blow dry and for wavy hair (I need to practice with some sea spray) and also a styling concentrator for a very precise blow dry!
After using it for a few weeks I can only recommend it to you 💞
You can find this Dyson Supersonic hair dryer at Sephora in grey/pink or white/silver colors. 🦄