Hello tout le monde !
I hope everything is good for you 😊
new week, new outfit post : with my shirt-dress by Stars & Tart that I already showed you a preview on Instagram 😊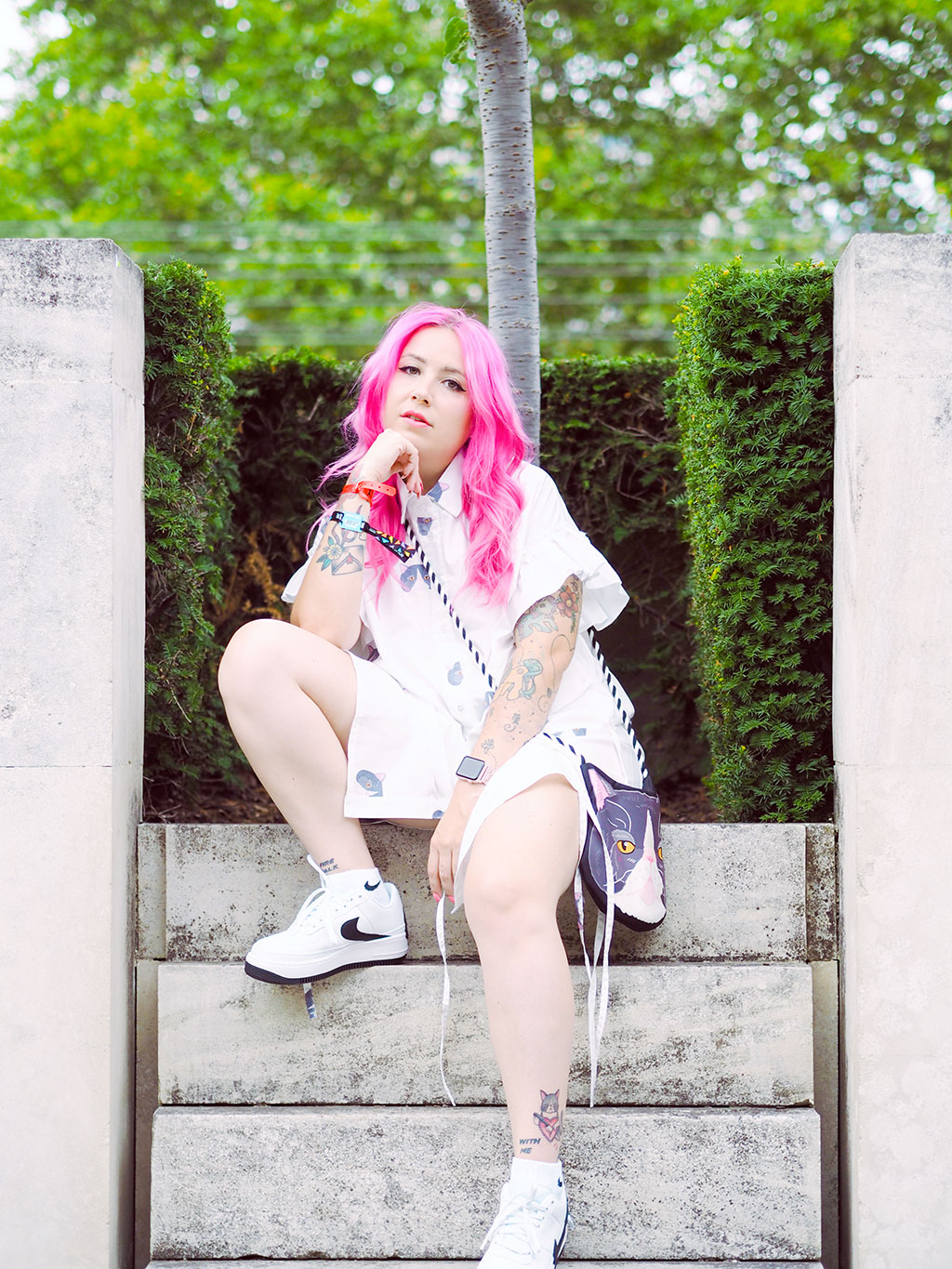 I discovered the brand during my visit at the Who's Next tradeshow, of course I loved their pieces (can we talk about the unicorn-cat carpet ?!) and a few weeks later I received a message from them, asking if I would like to receive something, I was so happy !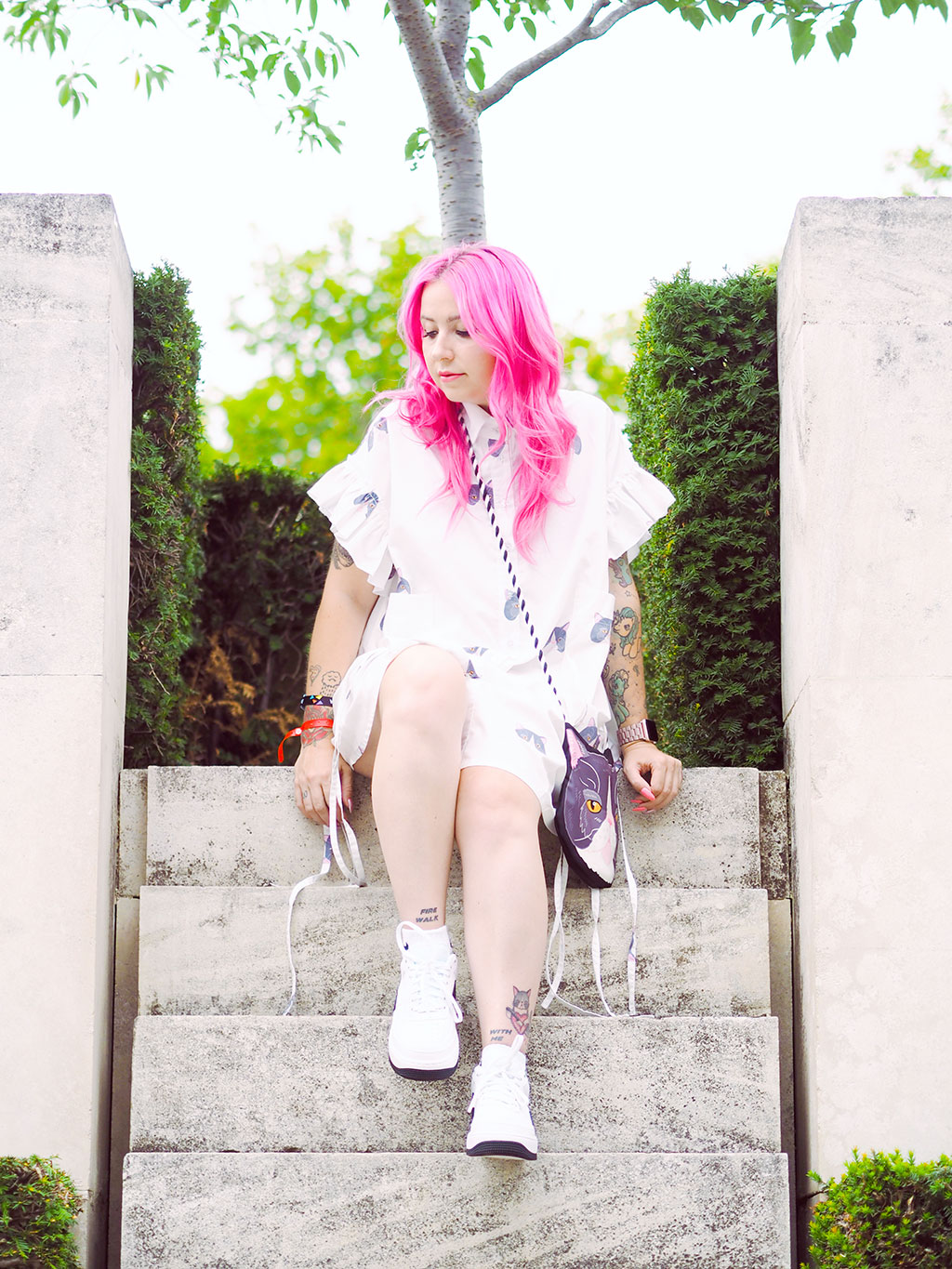 So we went for this lovely dress, you can tie the strings but I like this way, it's nice. The plus is of course their specialty : doing prints from a picture you chose, a picture of your pet, so I had to choose Earl Grey and its grumpy face #iconic.
I hope you'll like these pictures ❤️