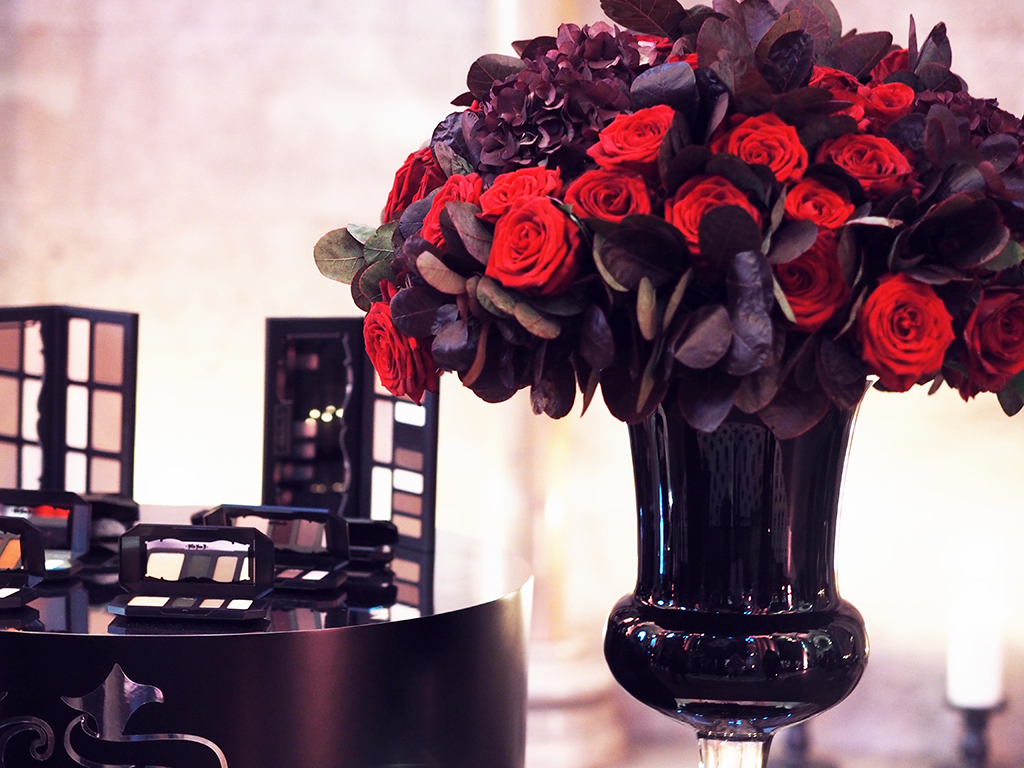 Last week, I had the chance to be invited to the Kat Von D launch at Sephora.
If you haven't heard about it, it's the cosmetic brand from the tattoo artist Kat Von D who's known especially from the tv show L.A Ink.
It's with Sarah that we went to a American cathedral, to discover some products around a breakfast and a little press conference with Kat herself.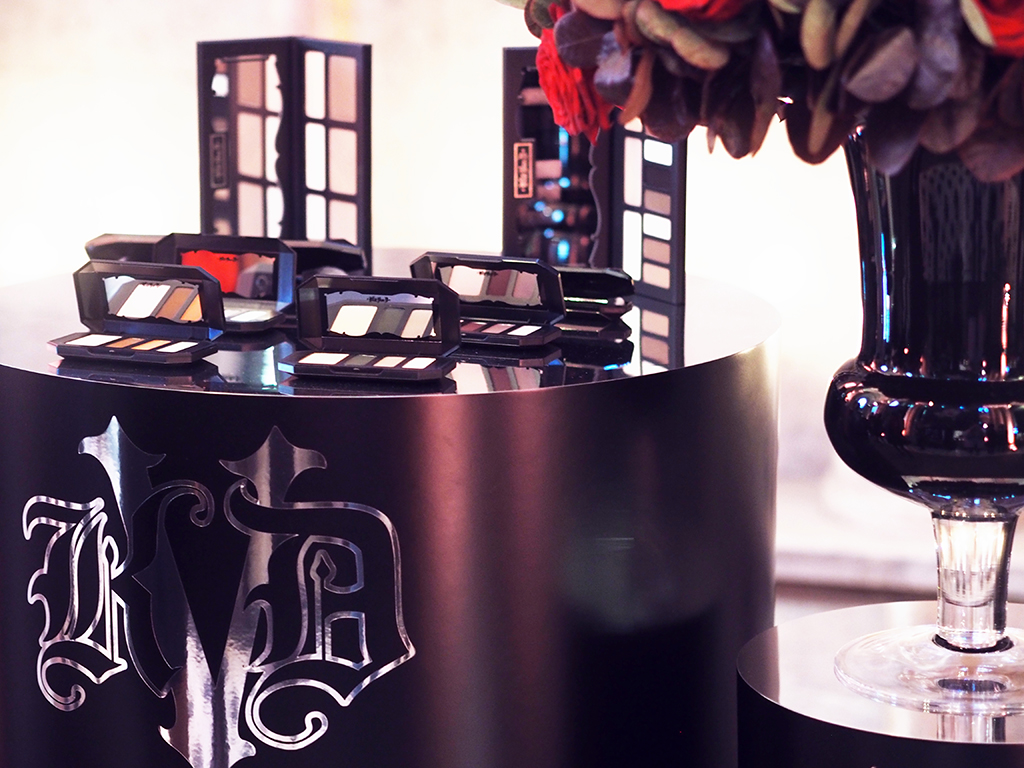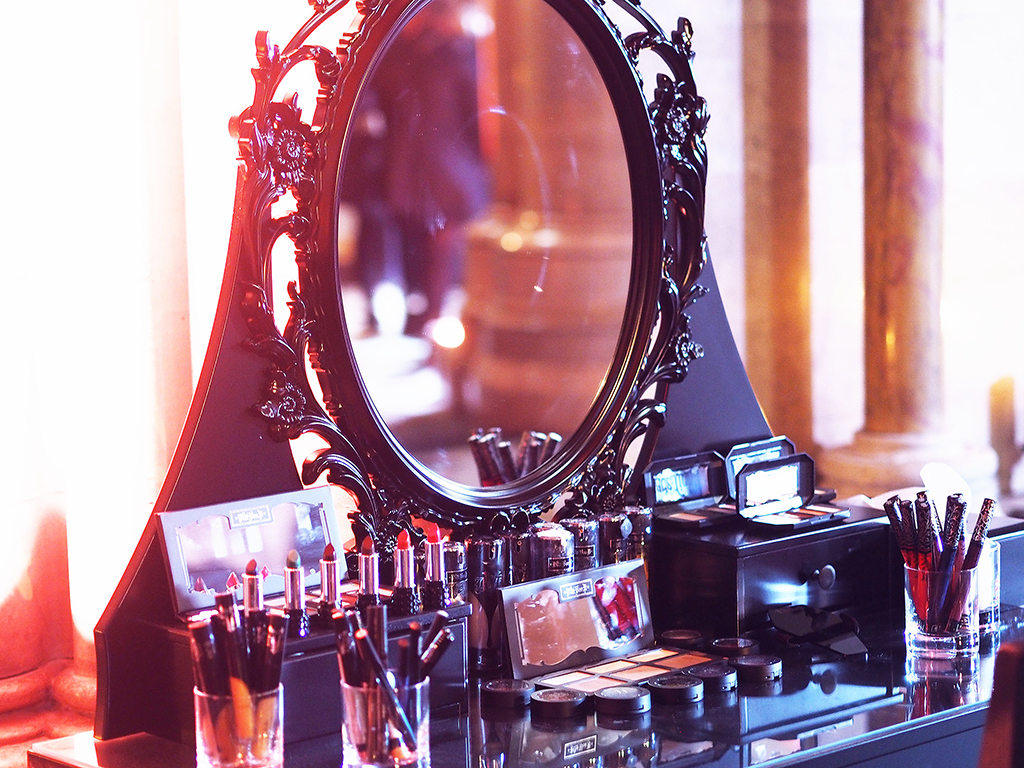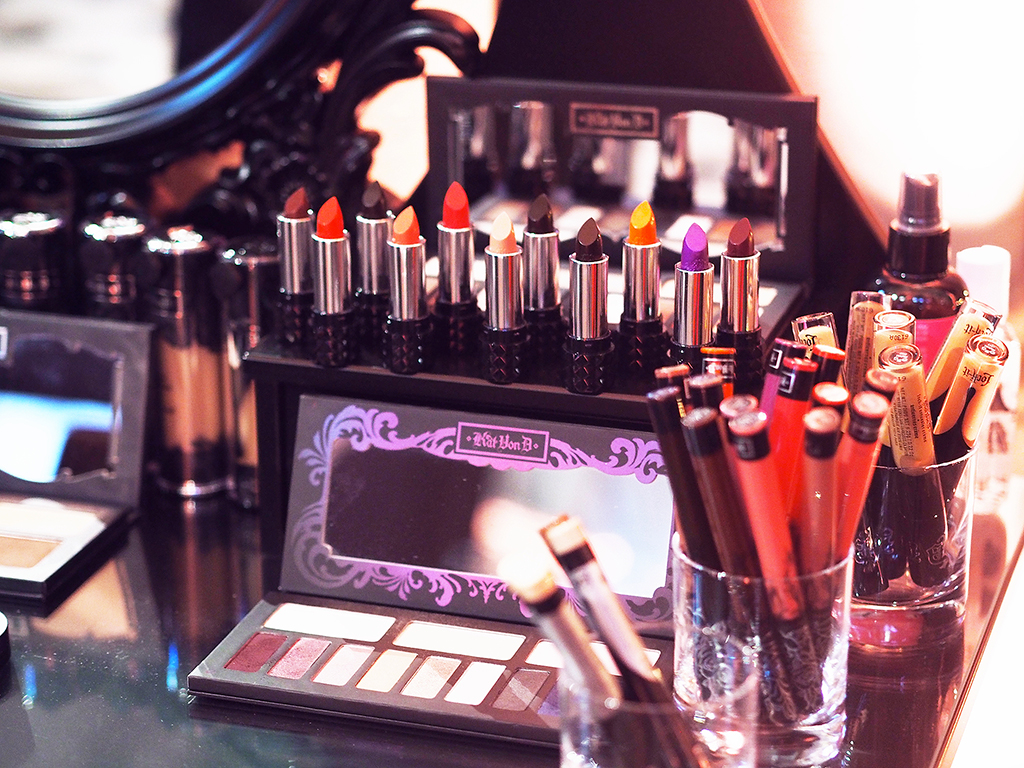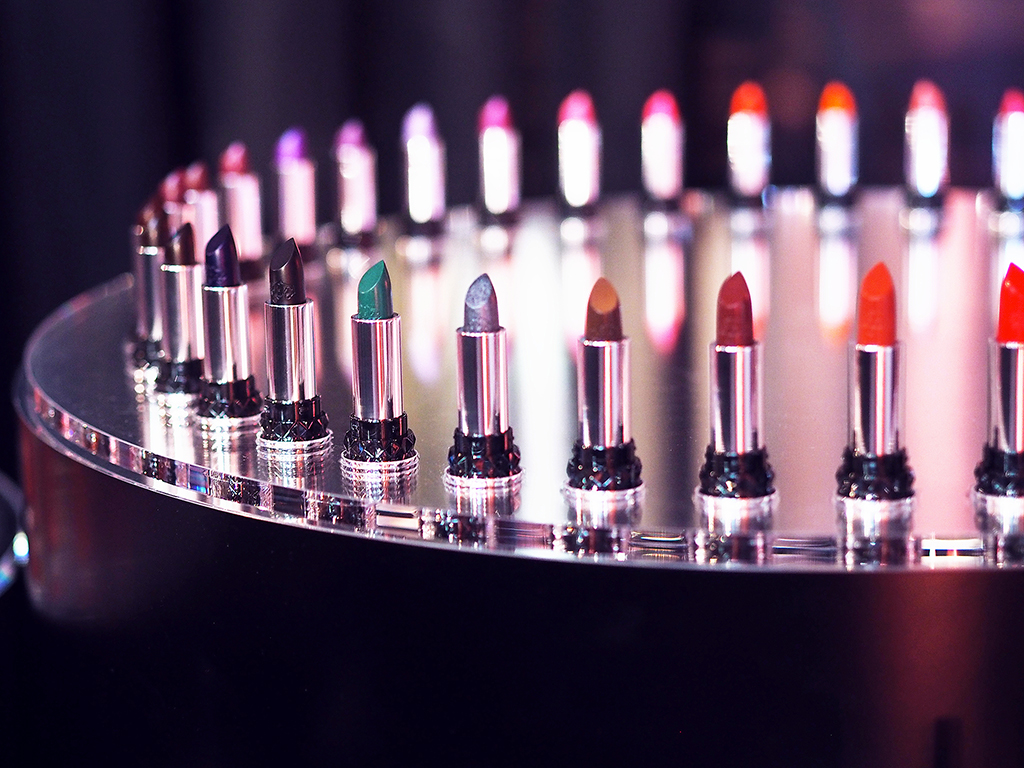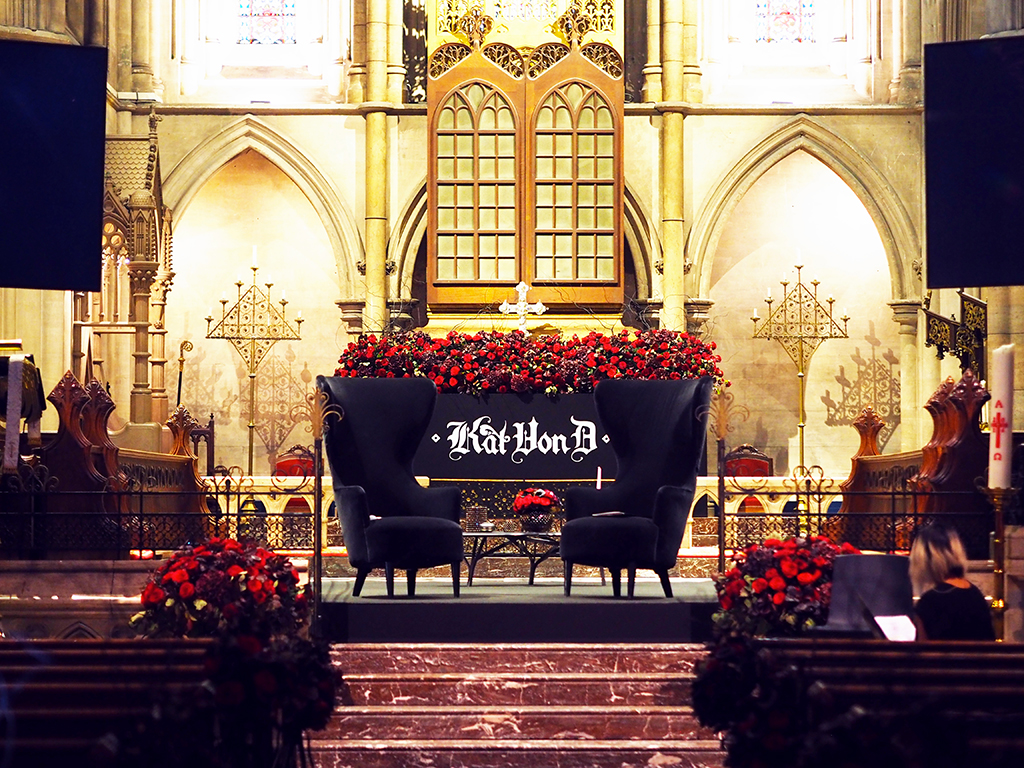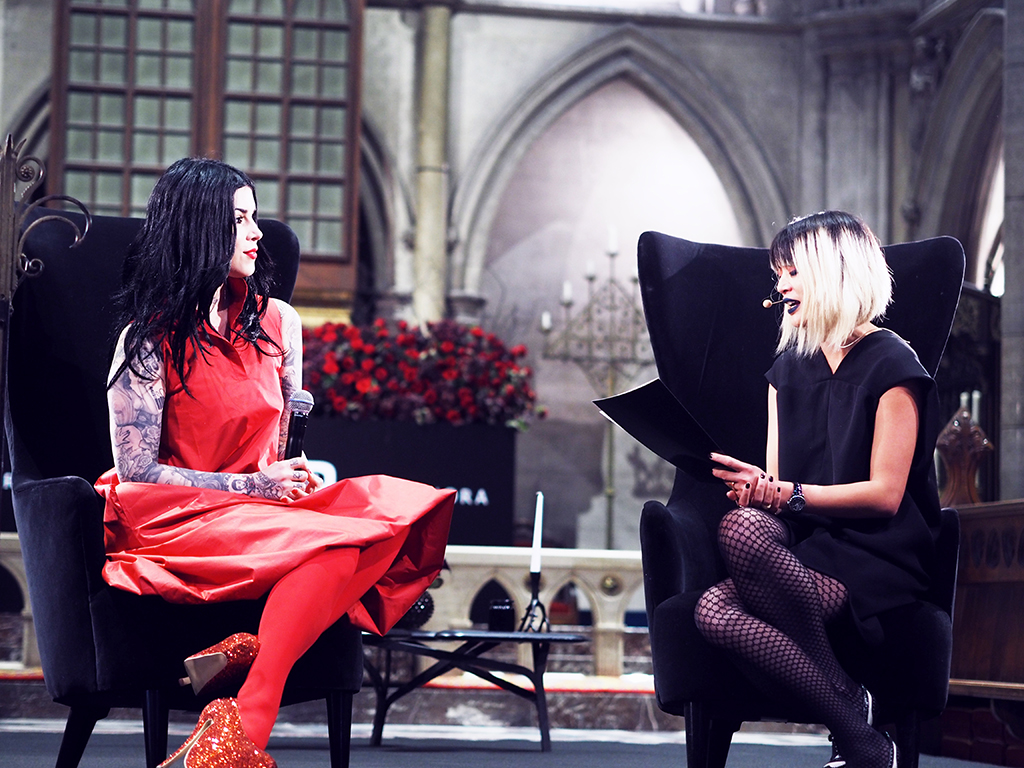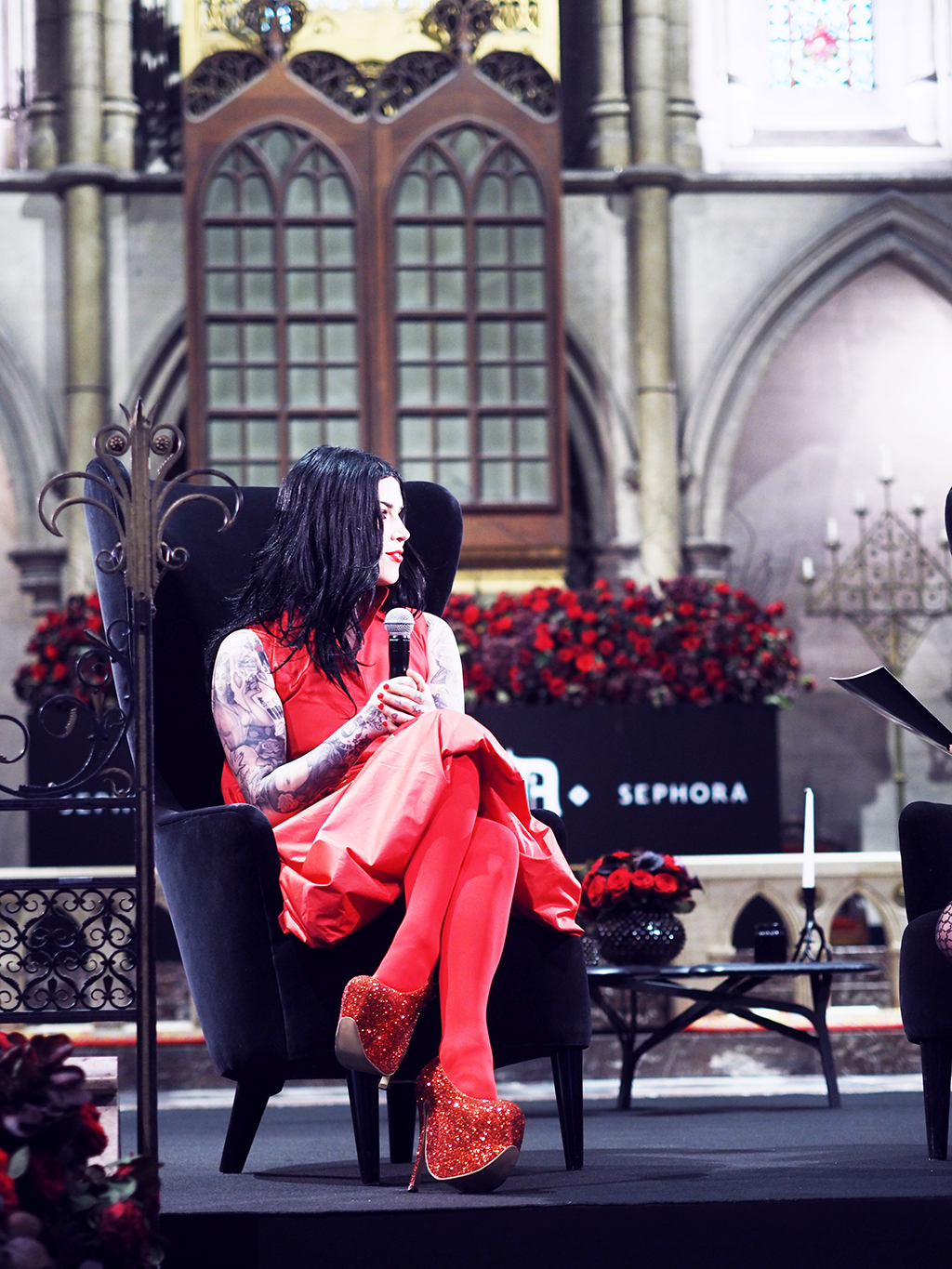 But I have to admit *very proud moment* that the biggest surprise was when I received a phonecall from the Kat Von D team asking me if I wanted to meet her privately because she liked my style etc ! I screamed and I said yes.
So here's the questions we asked her :
♡ What's your typical day ?
KVD : It depends what I have going on, like when I'm at home or doing stuff like here.
When I'm at home I practice piano 2h/day, depending if I have meetings I have to balance, but I'm never bored, I always have something to do ! 
♡ What's the products you can't go out without ?
KVD : It's of course Tattoo Eyeliner, and red lipstick, I never seem to let go these two, but sometime it changes, I also have a addictive personality, you know when you fall in love with something and not leaving it for a long time.
♡ What's your favorite product ?
KVD : Of all time ? I would say Tattoo Liner !
♡ If you could create a magical product, what would it be ? ex: I would do a pill to change our haircolor whenever we want depending on our moods
KVD : Oh yeah oh my god that would be nice, without damaging your hair ! Because I have dark hair so I have to bleach it everytime so that actually would be pretty genius.
I also think, I have my hair really super straight, and I like to get ready really quickly, so I think it there was a way to instantly curl my hair that'd be great ! Because I've timed it, to curl all of my hair it takes 30minutes, that's longer than doing my makeup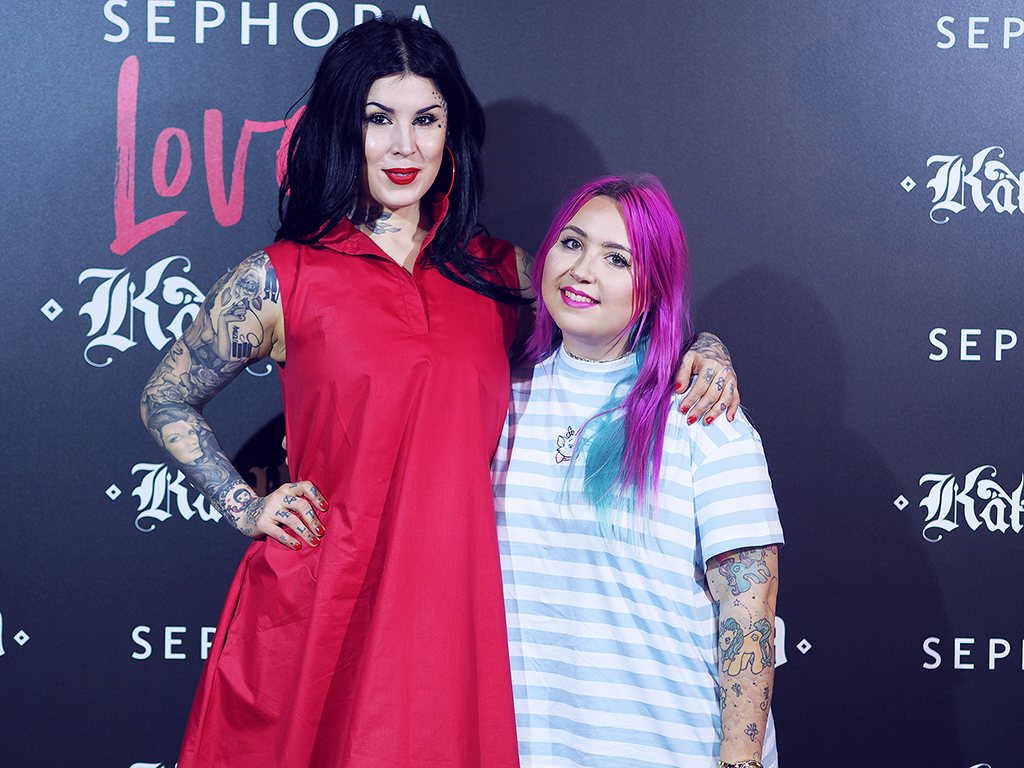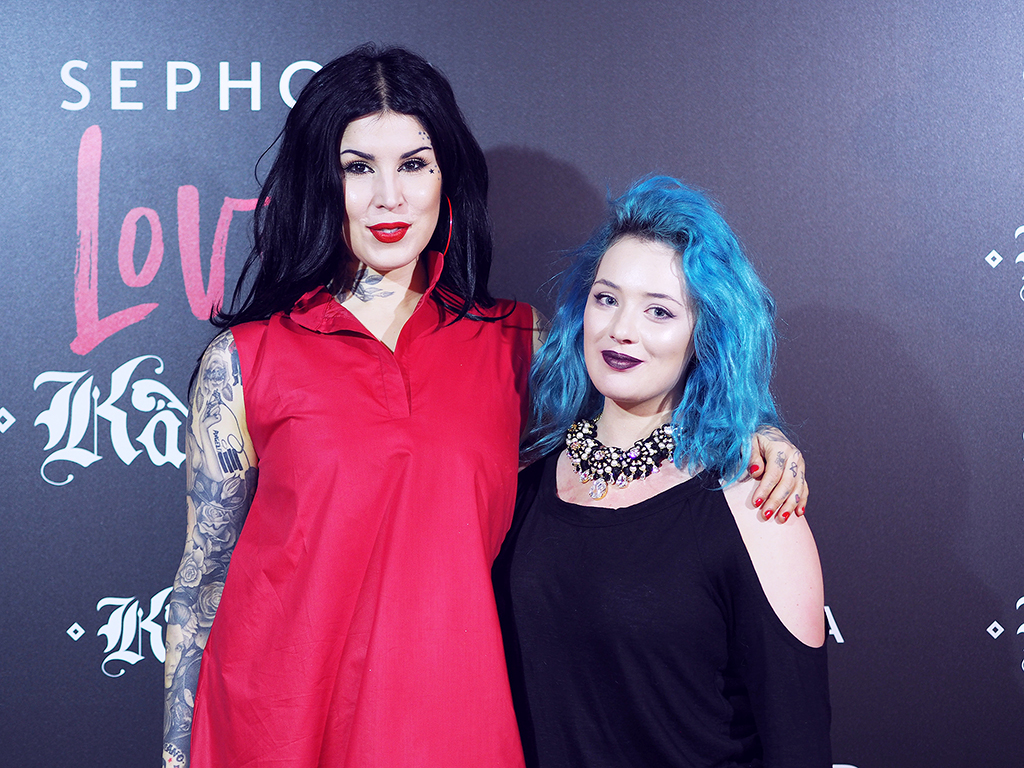 The brand will be available on the 28 January 2017 and you can even see us in the little promo video (I'm so ugly it's not my right side haha :crying: but i'm so happy to be in it !)
We also had the chance to leave with a little goodie bag that had a lipstick, two everlasting liquid mat lipsticks, a tattoo liner and a contouring palette with a brush… dreamy ! ♡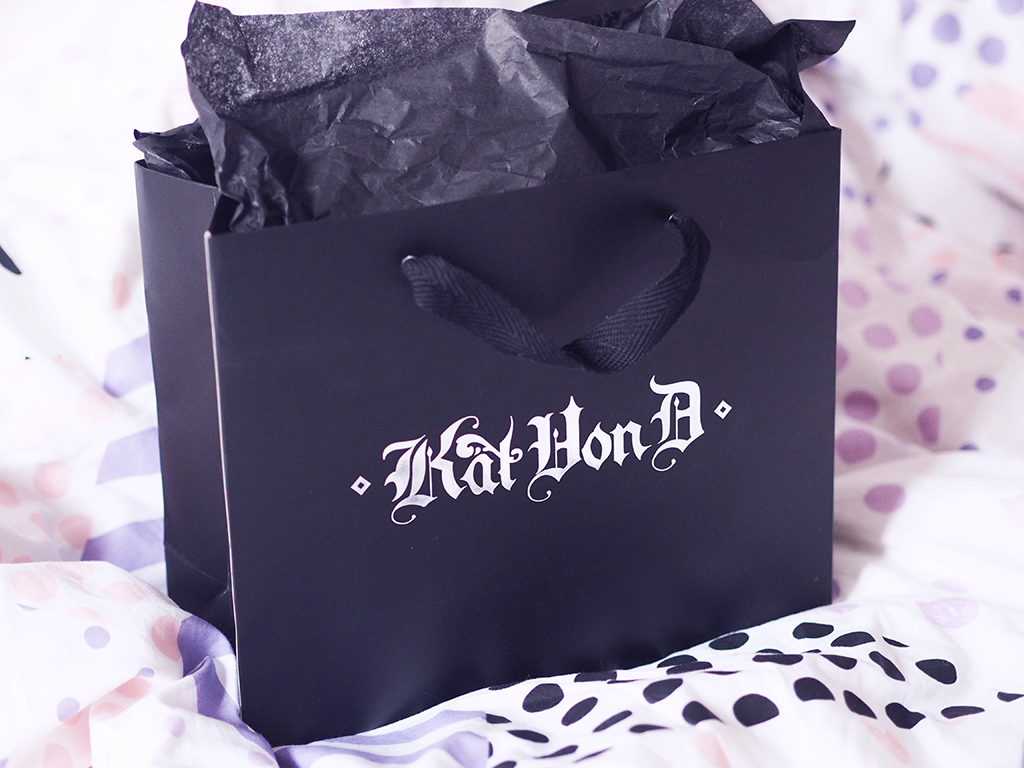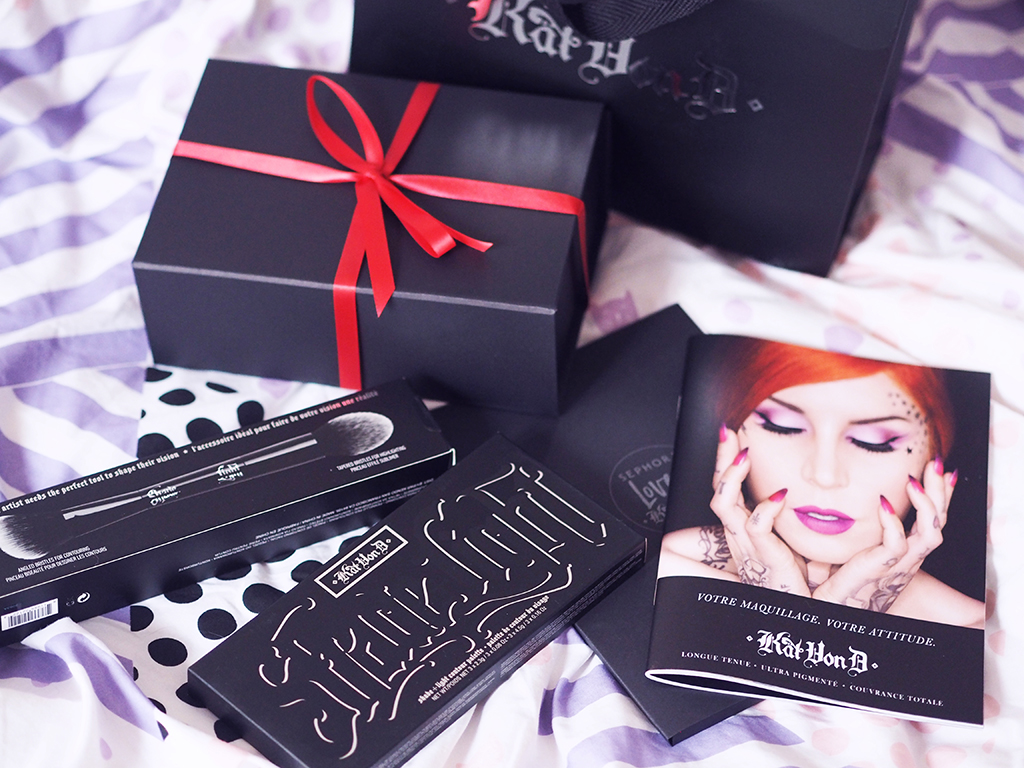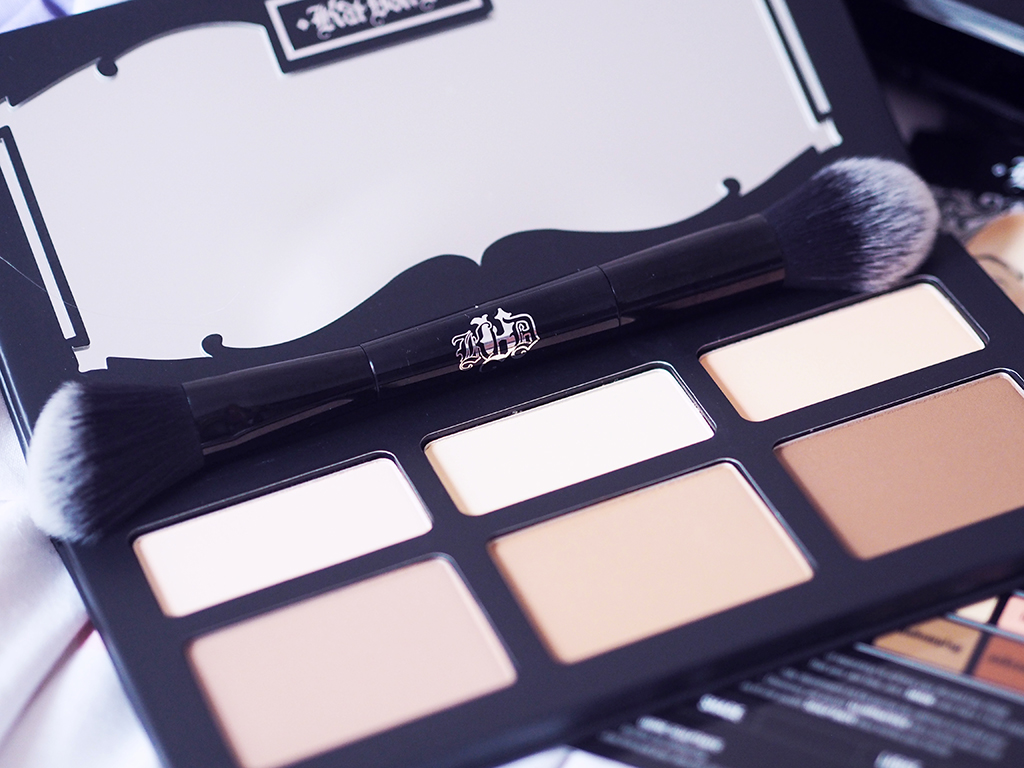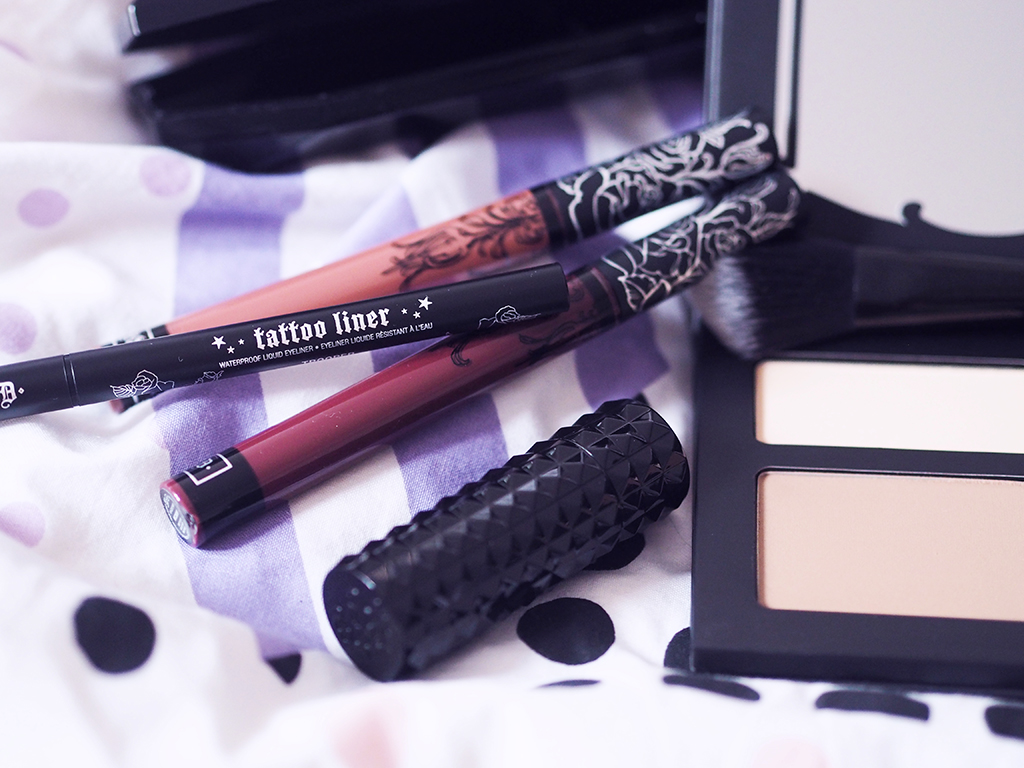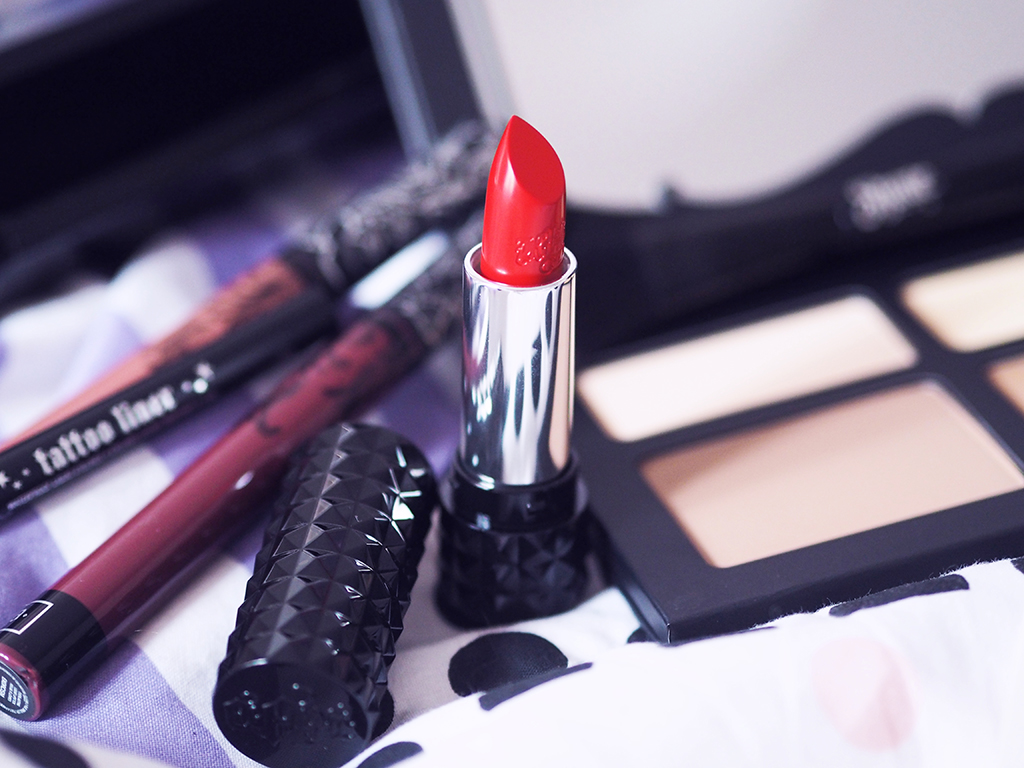 Thank you so much to Kat Von D for having us, to her team and of course to Sephora ♡