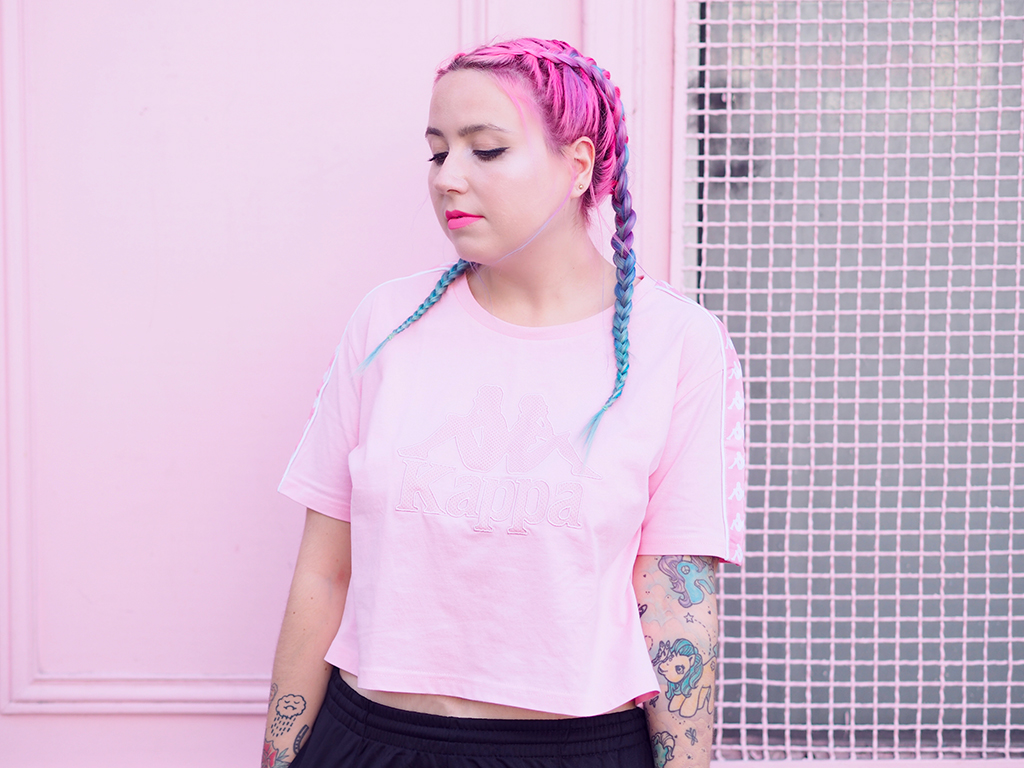 Hello !
We meet again for a new outfit post and a cute hairdo ! 🦄
It was so hot when we shot these pictures, you can't see it but I was about to liquefy ! 💦
Fortunately, Laurianne who did my amazing hair color braided my hair so I wouldn't be too hot and it was a perfect match for my outfit !
I hope you'll like it, have a nice week 😘
Top and pants Kappa and sneakers Nike Air Max 95 (2011).