With my friend Raphaëlle, we had the chance to be invited to try the Café Pouchkine and it was perfect!
We decided to book for a brunch, one of our passion #PassionBrunch and here we go in the lovely tea room/restaurant at the boulevard St Germain.
We wanted to try the Russian brunch but it was so big that we though we won't be able to finish our plates so we chose a Russian breakfast and added eggs for me and something else for her… it was really delicious and even then it was hard to finish!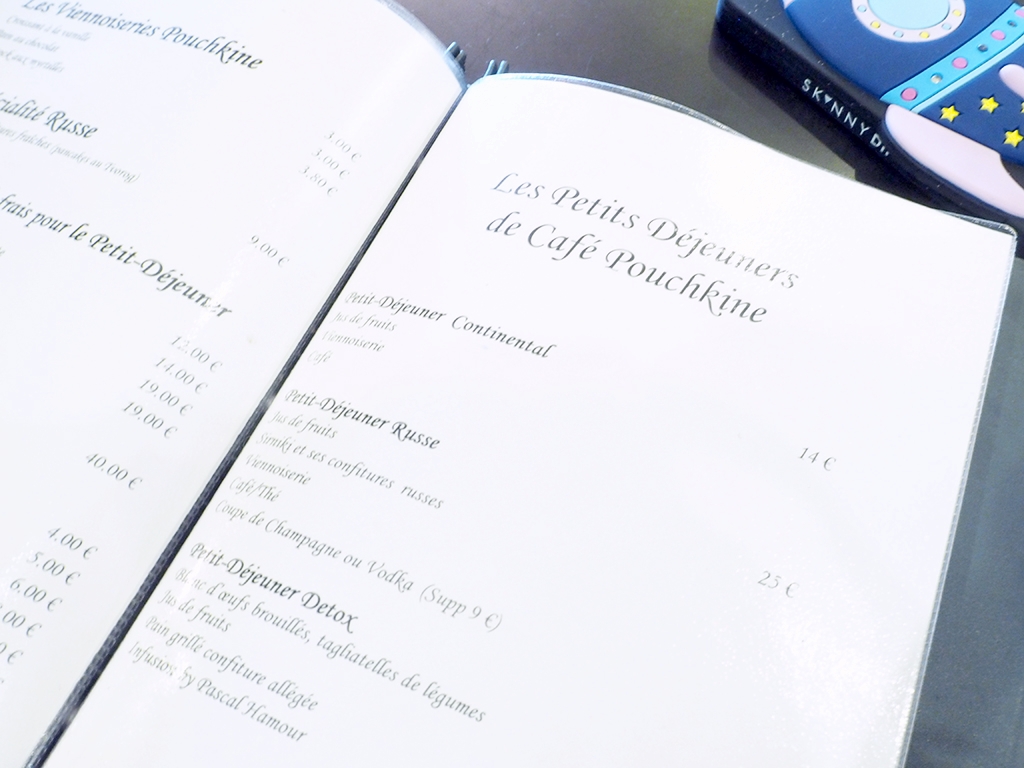 Breakfast is made of fresh juice, coffee or tea, viennoiseries and a great discovery for both of us : the Syrniki served with russian jam IT WAS SO GOOD!
They are little fritter made of fromage blanc, like a pancake but x10000 more delicious.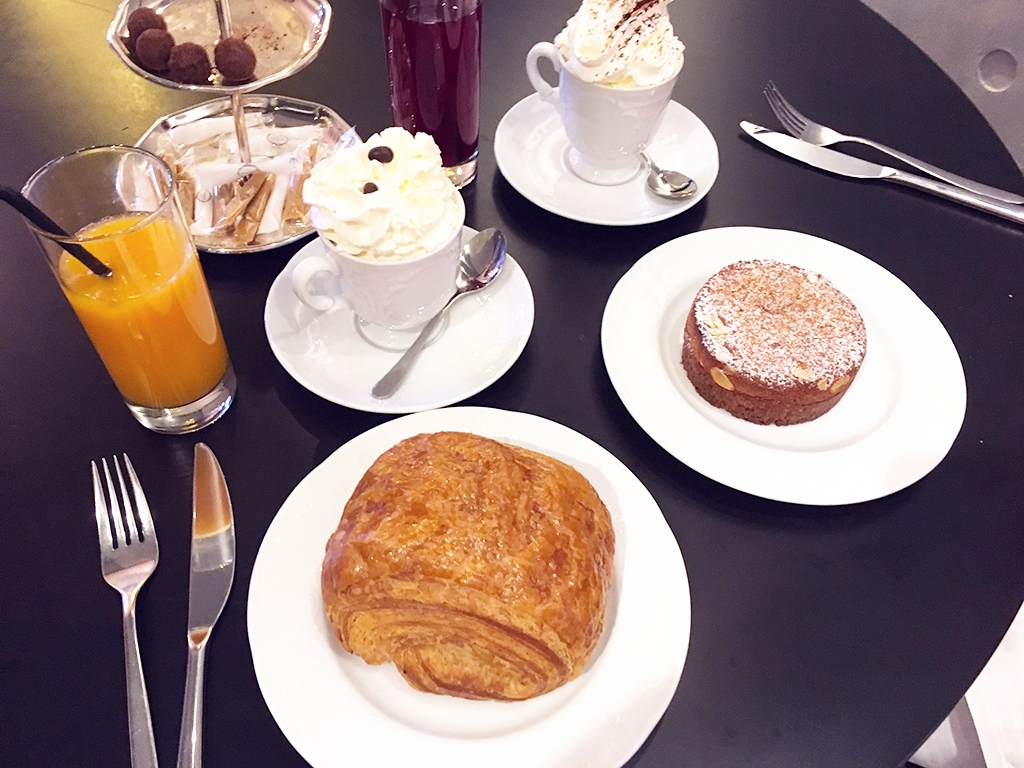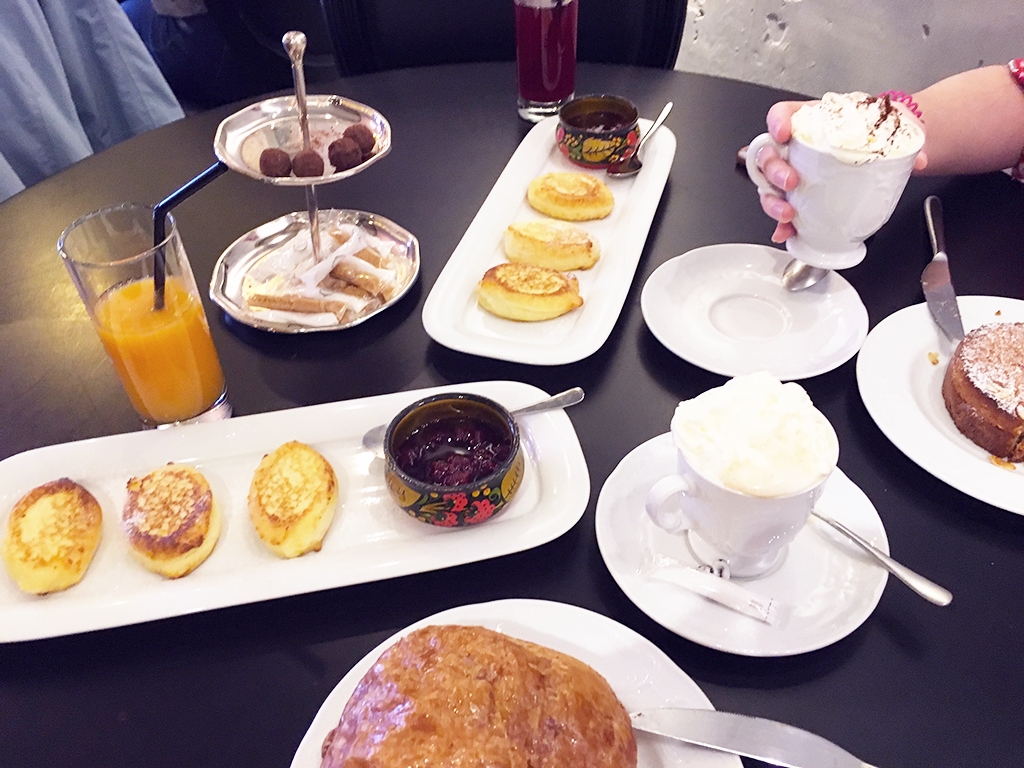 For the eggs benedict, it was delicious too, instead of being made on a muffin they were on bread, I really liked this "version"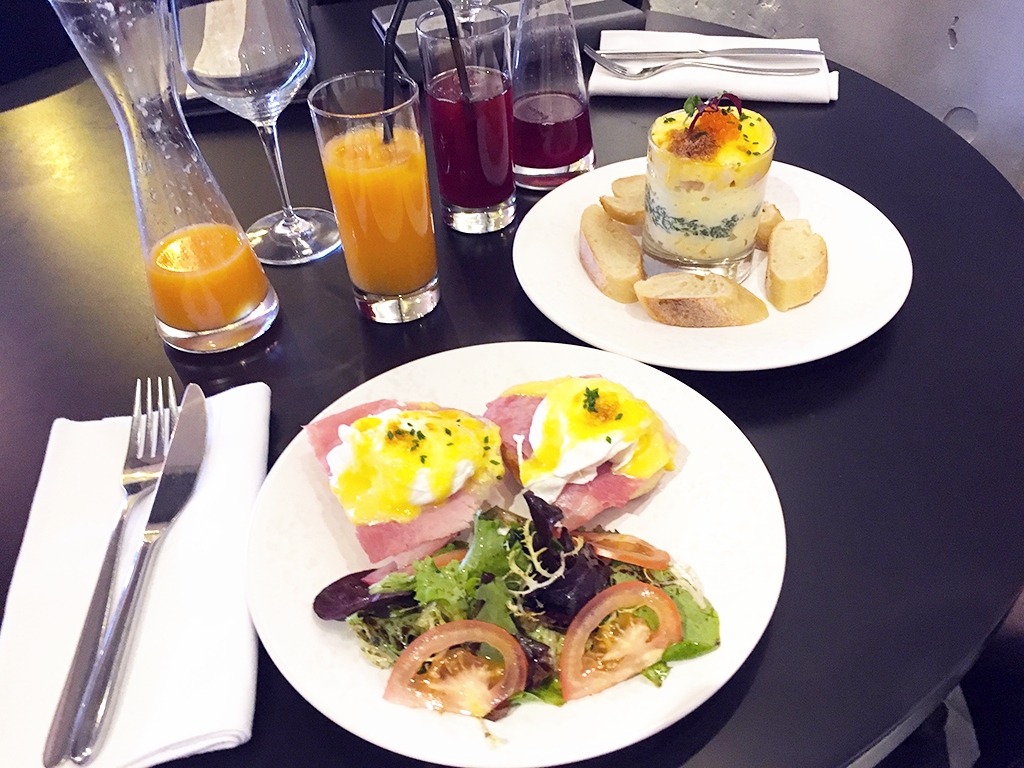 So yes, we loved the Café Pouchkine that is now in my Paris city guide!
And you, have you ever been there? for a tea or to eat, what did you think ?