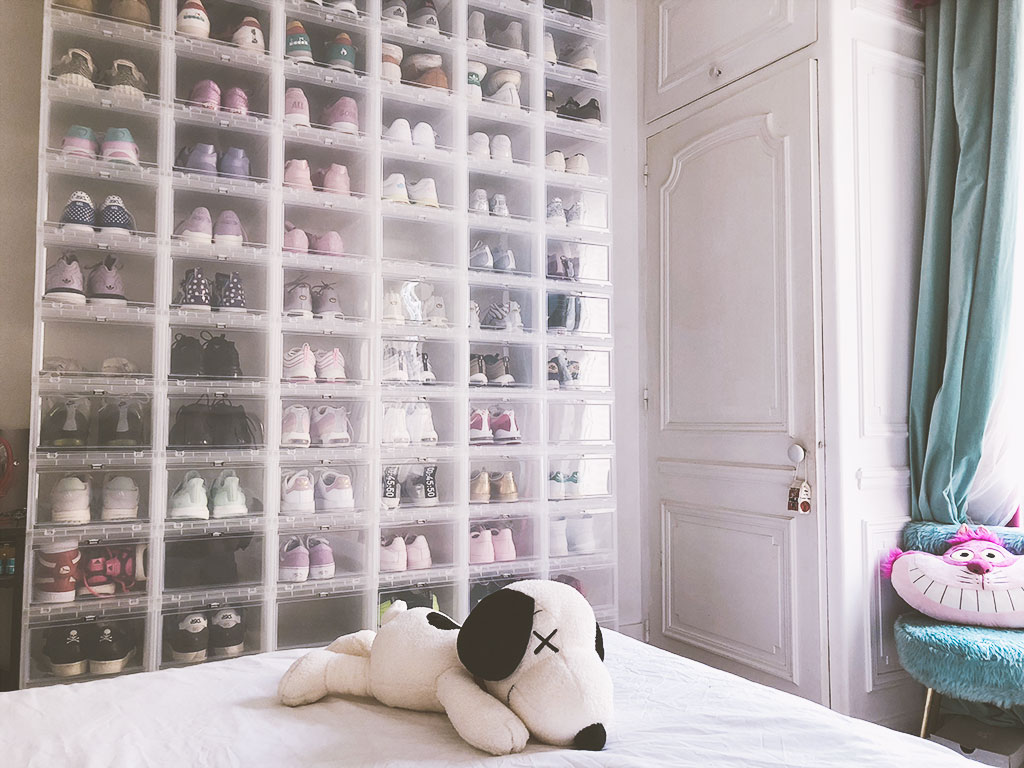 Hey hey hey !
A new decoration post for today : our sneaker wall ! You were a lot to write to me about it when seeing in my Instagram story, I was waiting to receive everything to show it to you here 😊
It's been a while that we had this idea in mind, Patrick and I, to have a sneaker wall, at first it was made of our regular kicks boxes, but obviously it wasn't homogenous with all the colored boxes, different sizes between brands and differences in our size 13UK and 5,5UK !
It drove me crazy, I'm a bit obsessive when it comes to tidy the rooms and even more for symmetry haha.
We searched for a long time, transparent boxes, solid enough to make a wall but not too expeensives.
Months later I found a Dutch website : IrisWebshop who sells some 3 by 3 (24,95€) with a fast shipping (6,50€) express, we jumped on the occasion and ordered our wall.
Imagine between Patrick and me, how much sneakers… more than 100 ! We had to handpick a few as we couldn't fit everything 😢 and even now we have a few more on the side that we can't add 😇.
We received fast (be careful if like us you order a lot, it will be delivered at your building not your door and on a pallet !) and installed everything, we are so happy with the result !
If you are a Sneaker Lover too and are looking for a cute not so expensive storage unit then go ahead ! 👟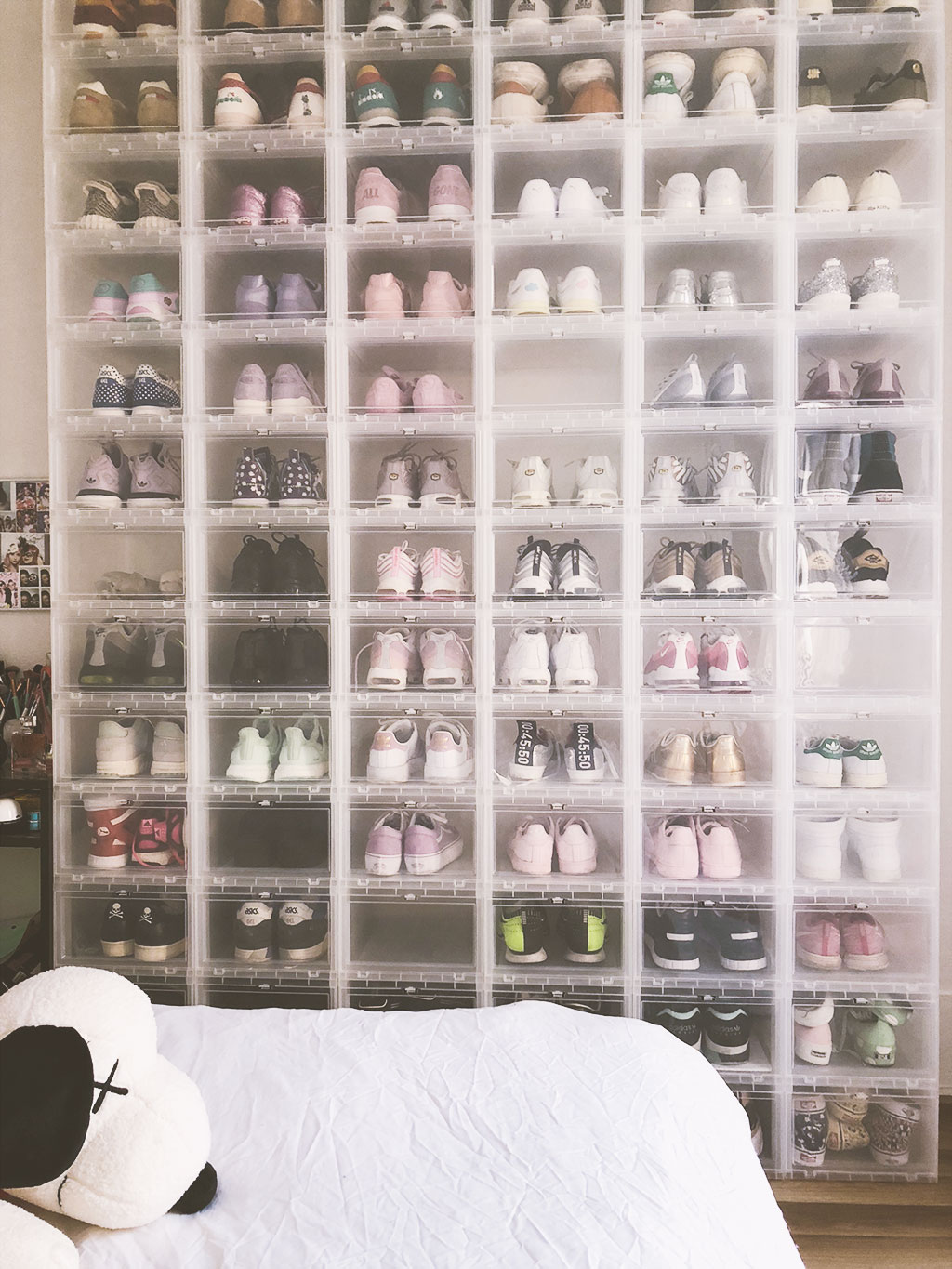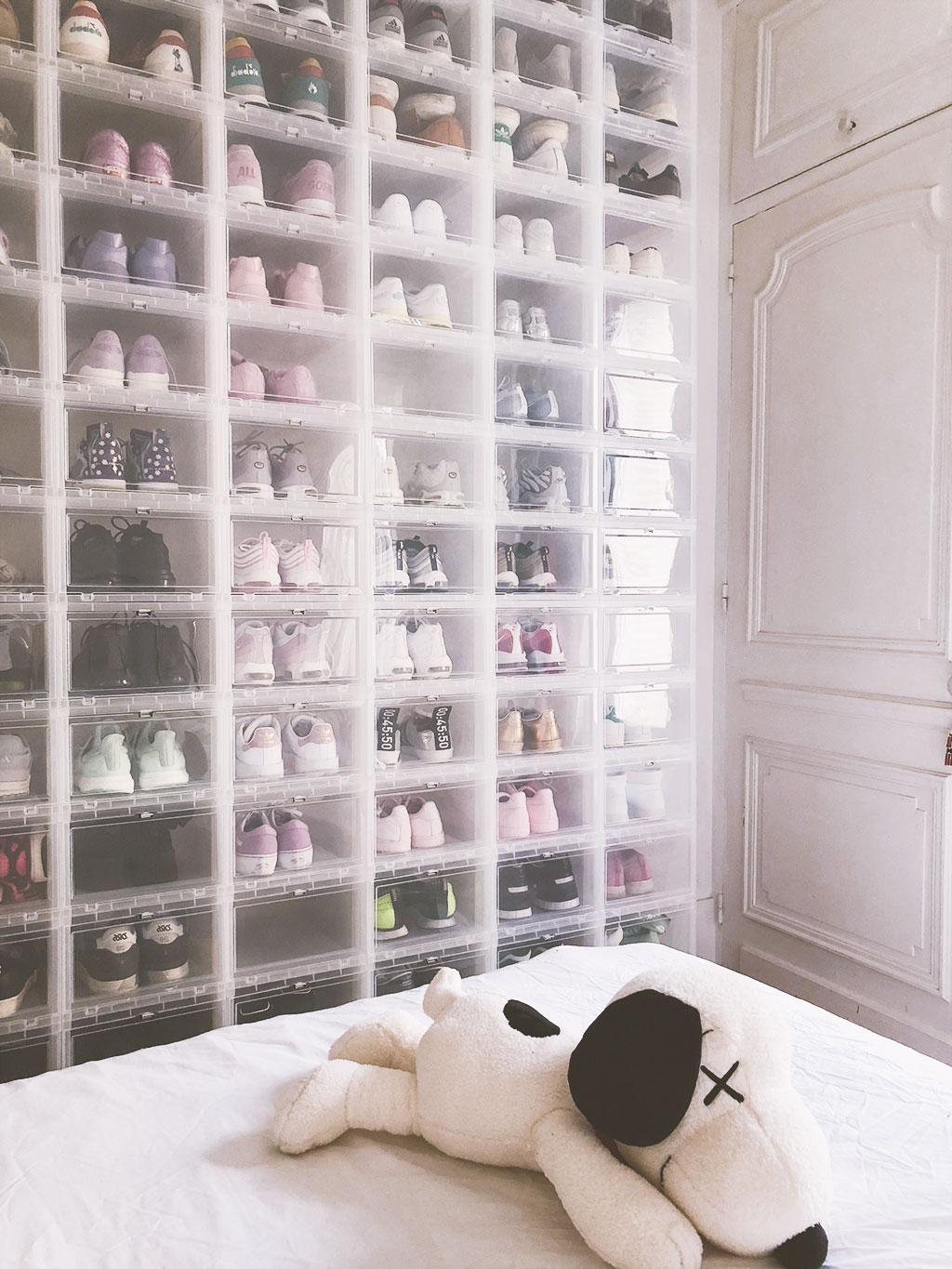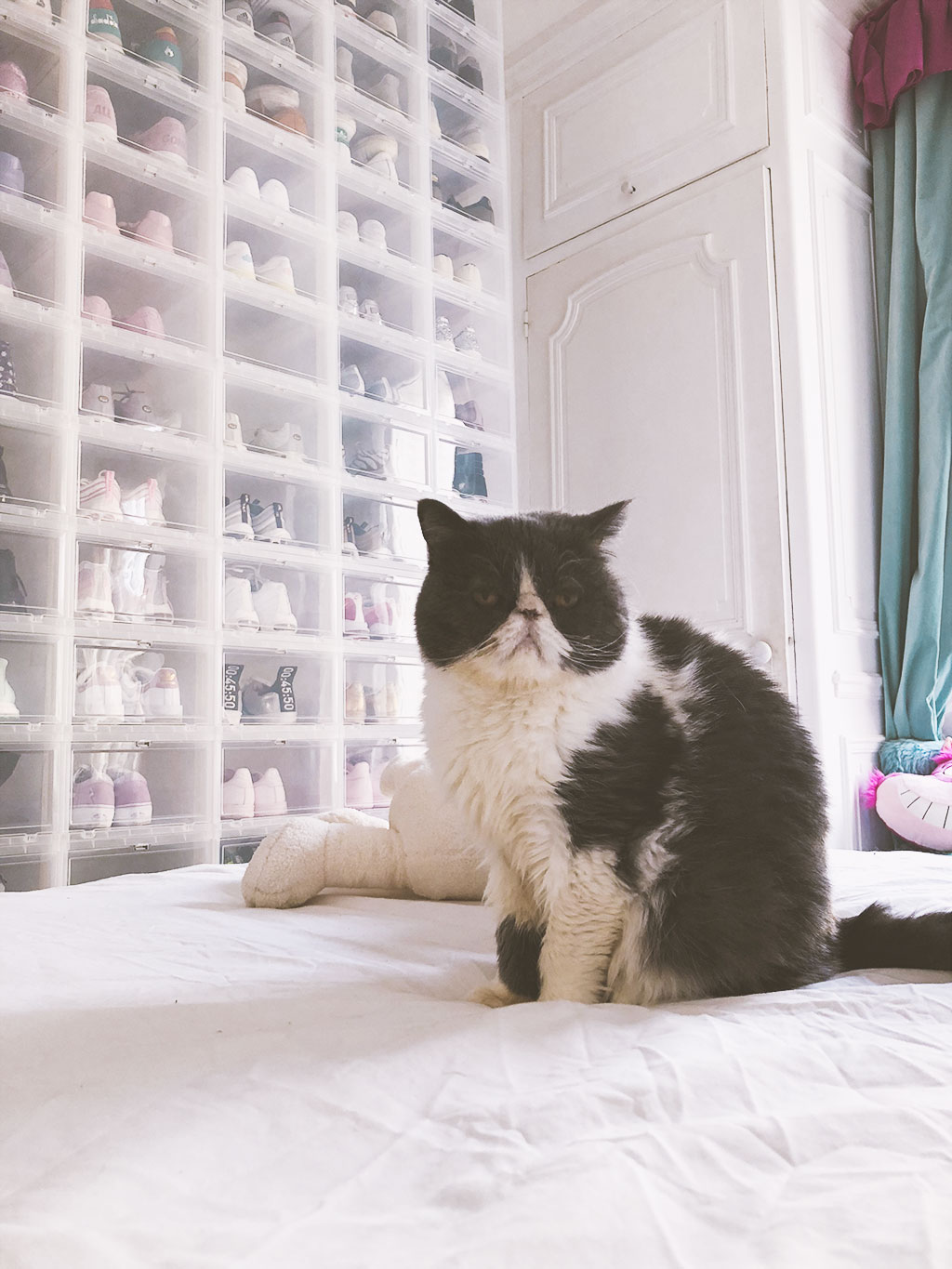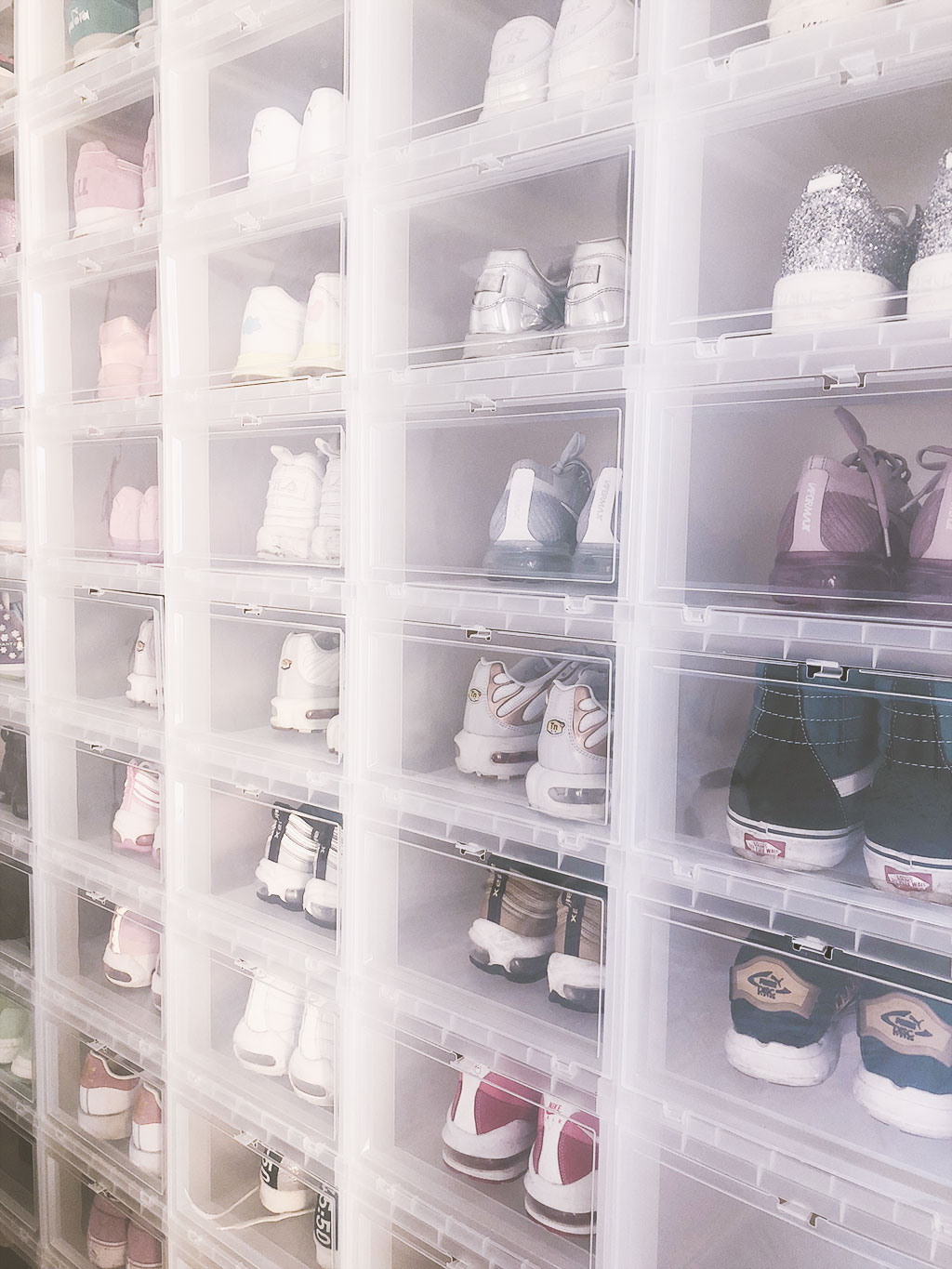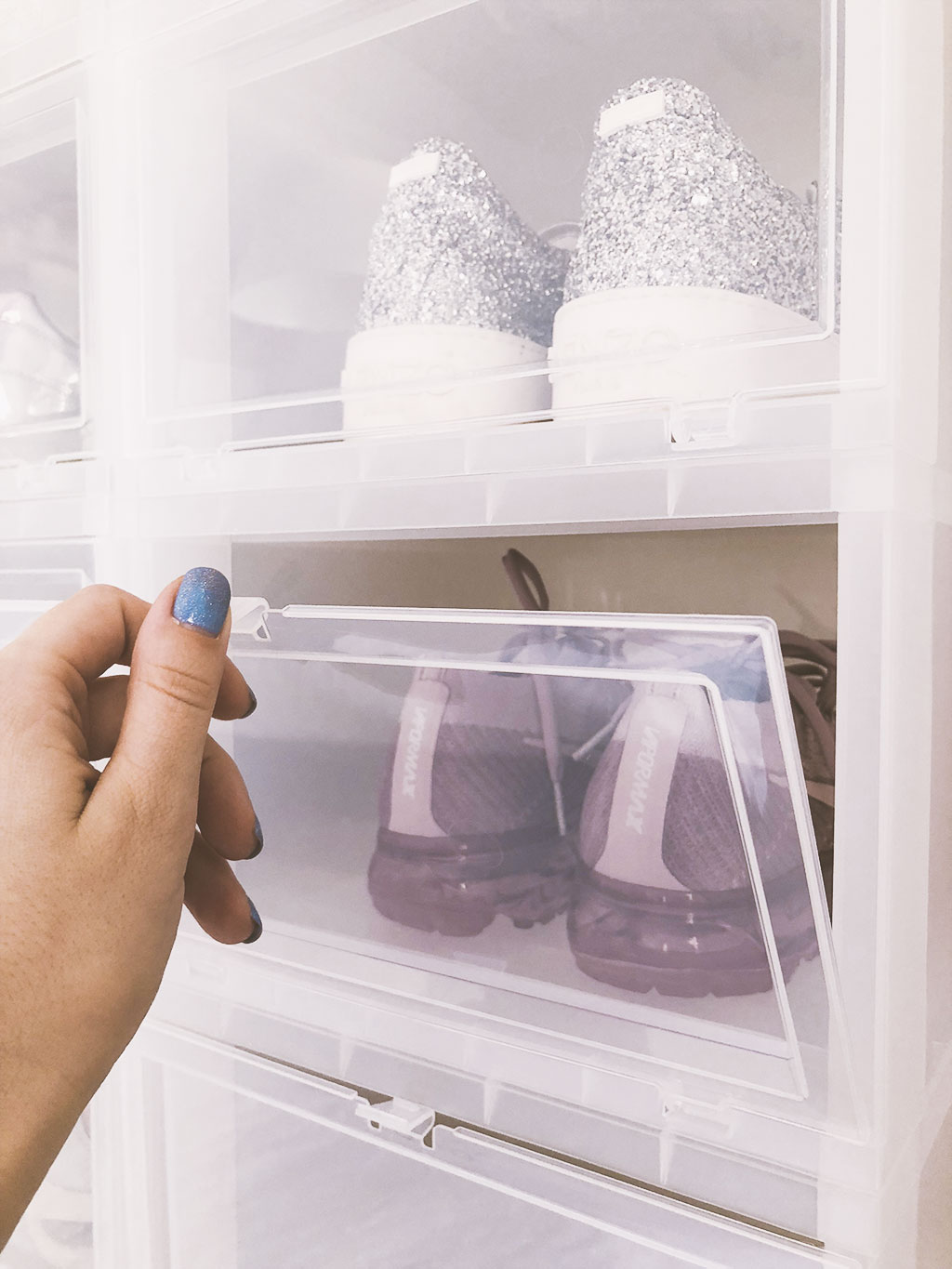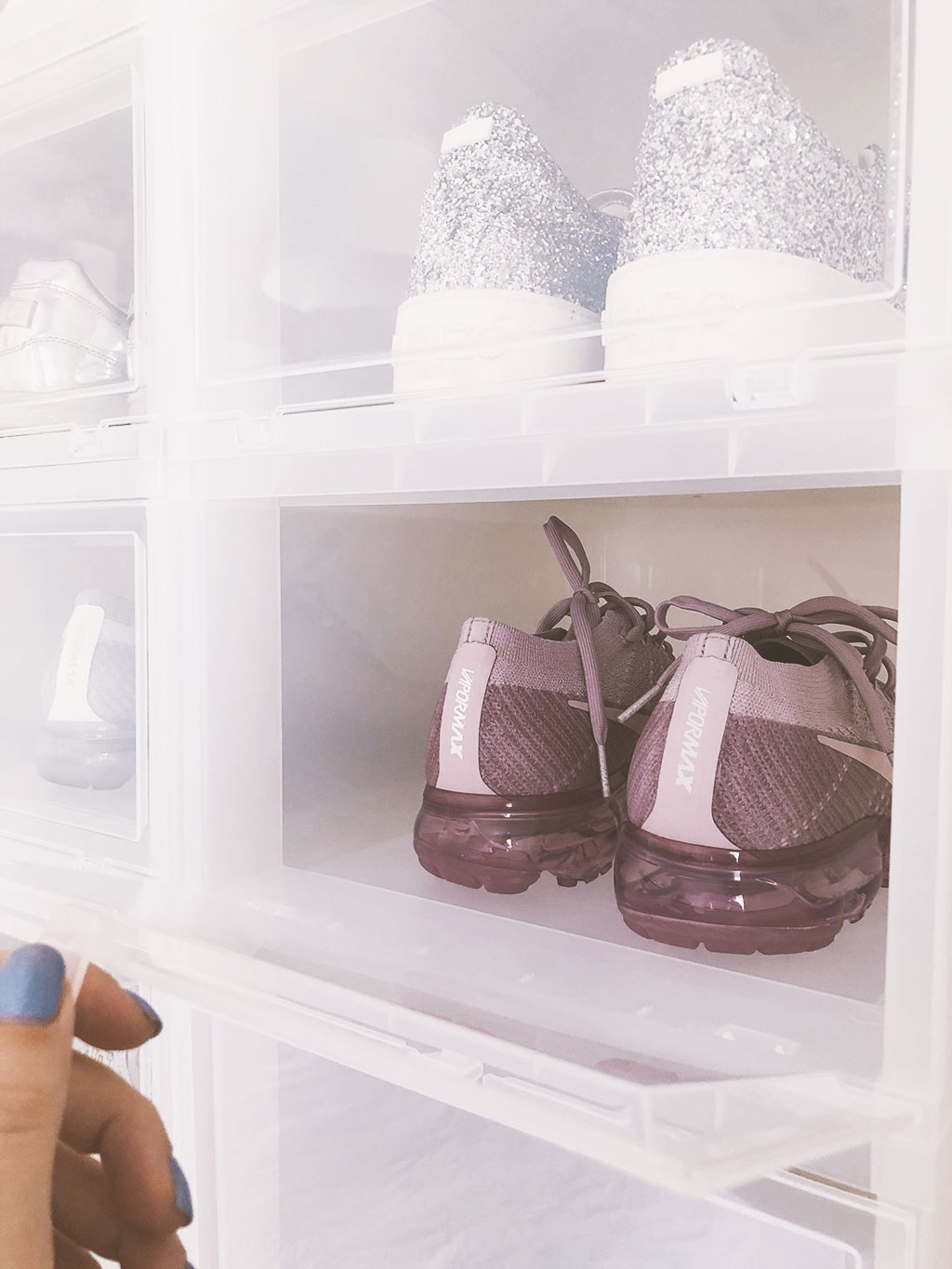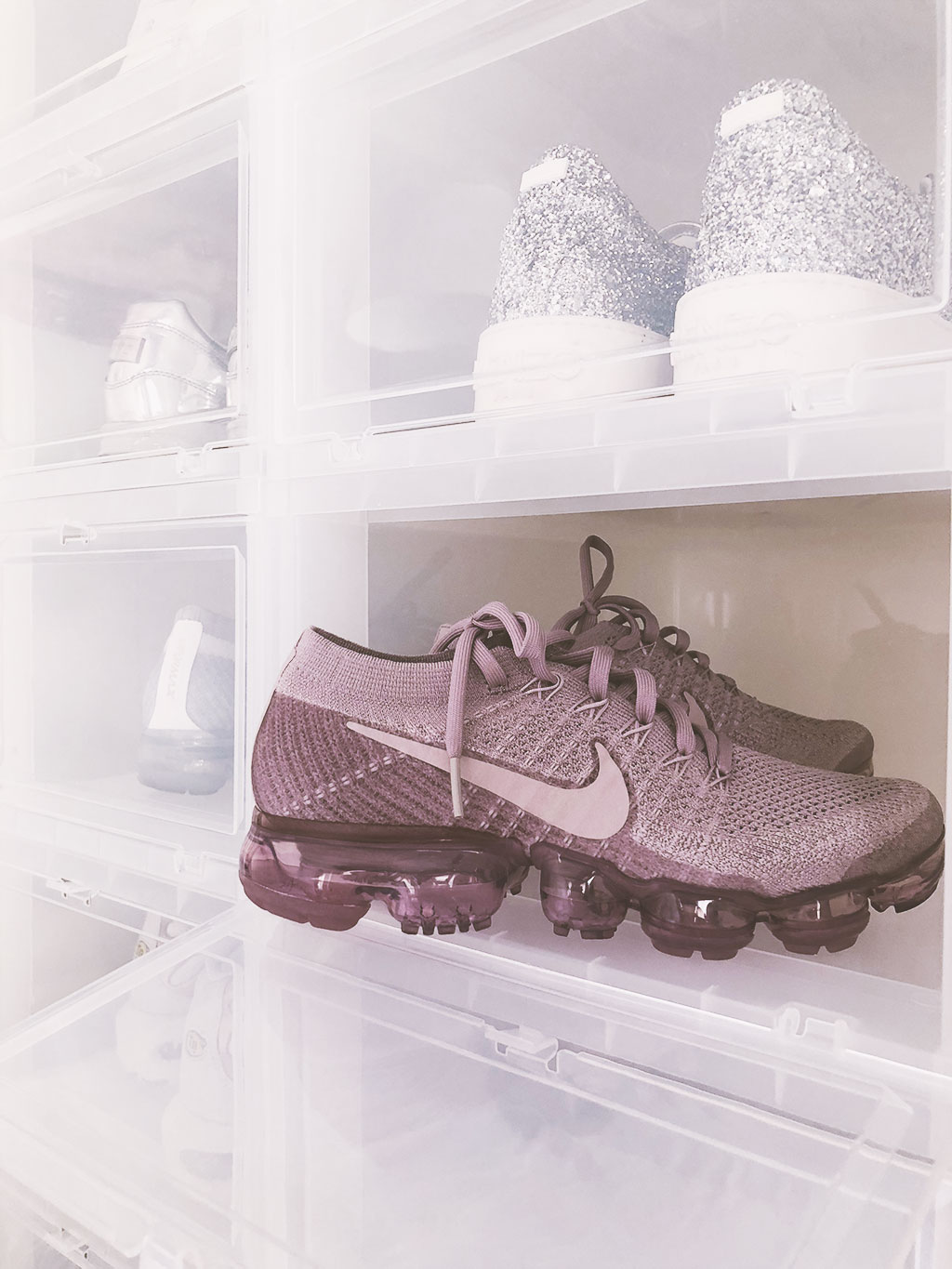 Trick : do you have too much cats at home ? you don't know where to put them ? them boxes works too ! 😹