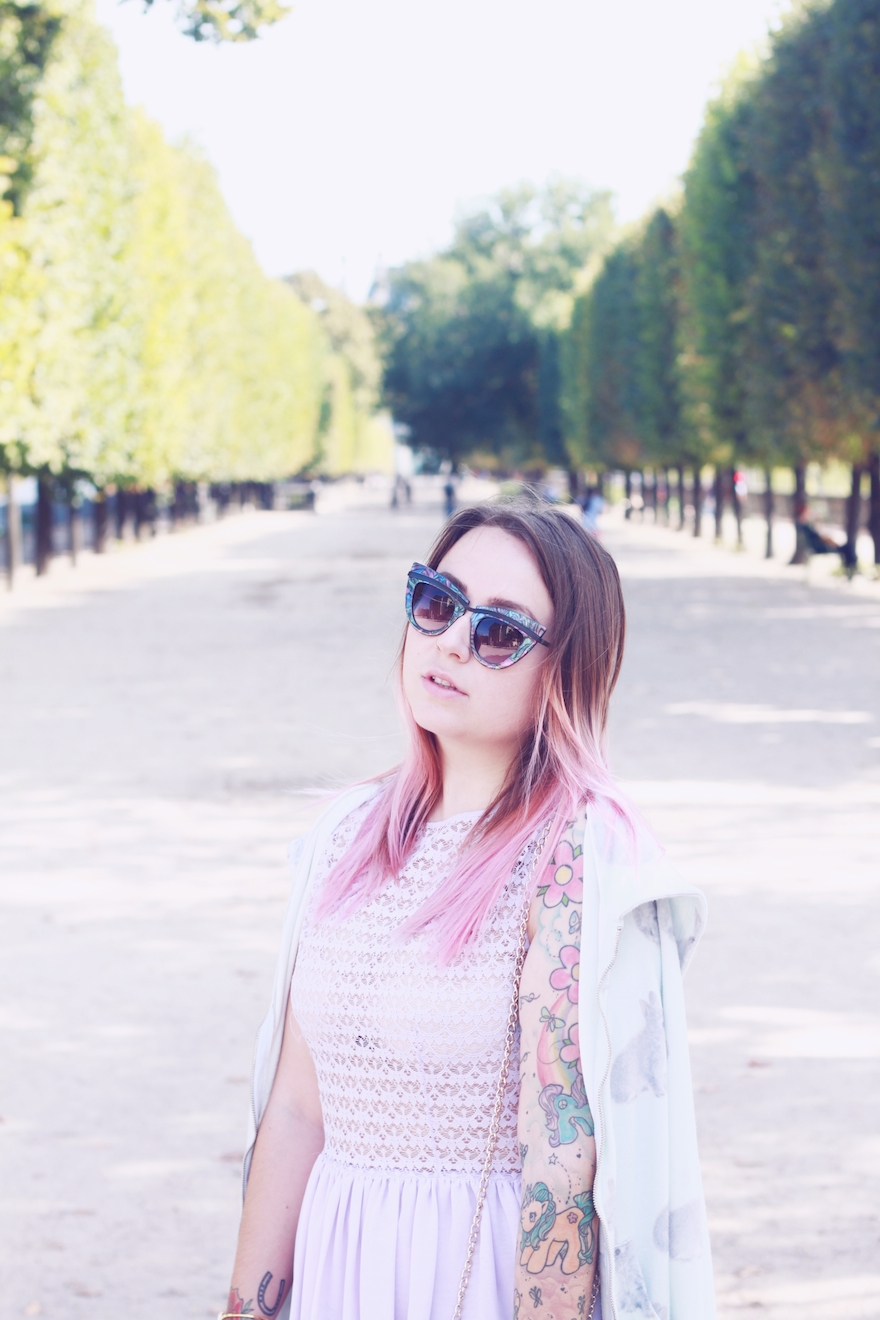 A full lilac outfit and a lovely bunny hoodie (usually it's cats right!) for a little walk in Paris 🙂
And a special mention for my mermaid nails by my Lili from This Is Venice ♡.
________________________
American Apparel dress, Wildfox hoodie, River Island bag, Asos sunglasses and Vans sneakers.