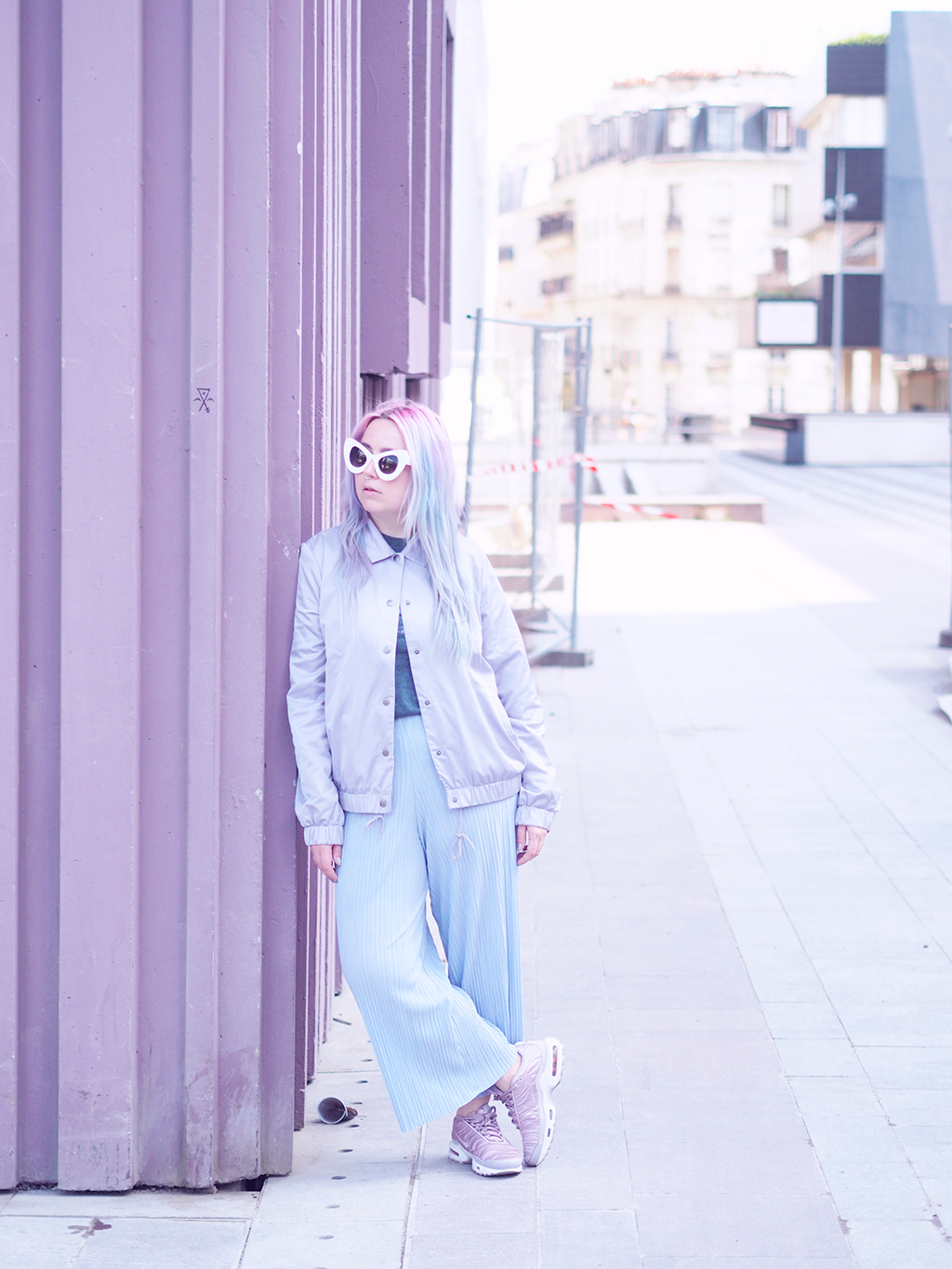 Hey hey ! ✌🏻
I'm back with a new outfit post hoping you'll like it ! We shot this outfit a little while ago but I have to postpone the publication until today 🤗
I'm wearing my new coach jacket found at Forever21, I have to admit that their collection these days is lovely, loads of streetwear but with pastel colors ! I couldn't dream for better. I associated it with my Thrasher tee, for a little anecdote I had a crush on it when I went to Amsterdam but I'm so undecided that I didn't buy it and regretted it when I got home… but call it fate I found it after at the Sneakers Event, this time I didn't think and voilà 💸
For the rest of the outfit, I'm wearing pleated culottes (love them since last summer) with my TN (Air Max plus / Sharks, never know how to call them!) who doesn't need introduction. I think the blue and purple tones goes so well together, I was really proud of this look, what do you think 🦄 ?
Jacket Forever21, t-shirt Thrasher, culottes Nobody's Child via Asos, backpack MCM, sunglasses ZeroUV and sneakers Nike Air Max Plus.