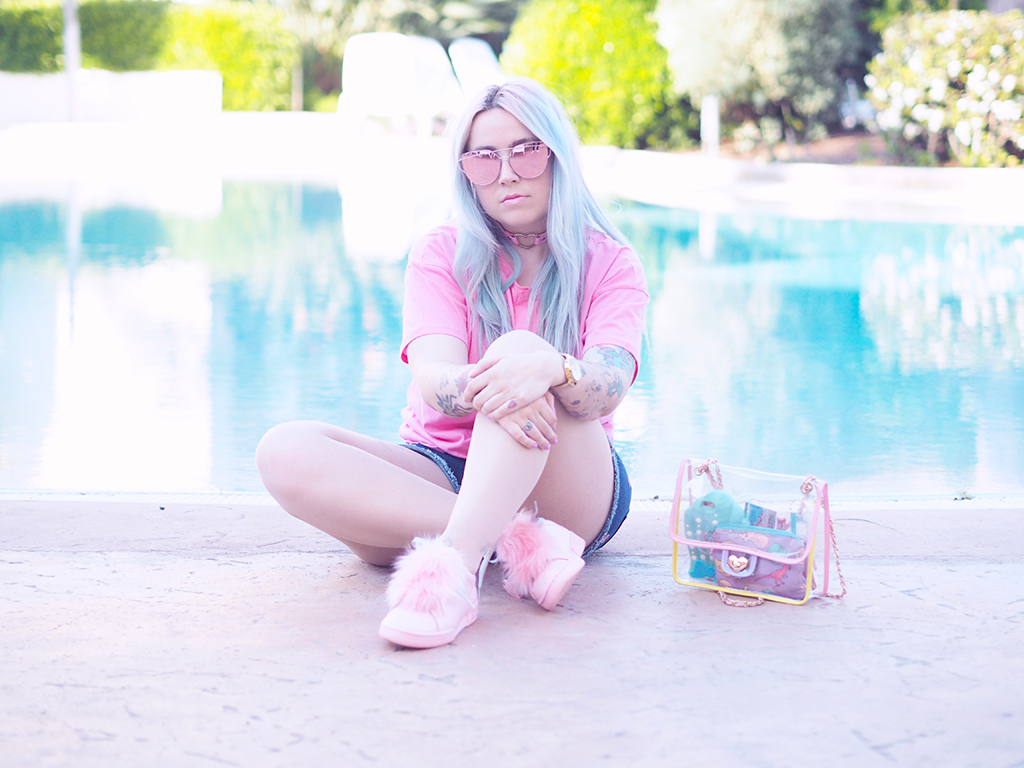 Great news ! Reebok is working again with Local Heroes for an amazing collaboration :purpleheart:
This time is the NPC who got a relooking with Local Heroes, with not one but two colors : pastel pink and lilac :blingheart:
And the details are great : fluffy stuff and glittery laces :movinghearts:
`

Here I'm wearing the pink ones (of course…) but I have to admit that I love the lilac one too :flirt: and if you want one too then let's meet on my Instagram during the day for a giveaway :sparkles: you can win the one of your choice ! :reverse: :unicorn: :truelove:
Top New Look, shorts Monki, bag Local Heroes, sunglasses ZeroUV et sneakers Reebok x Local Heroes.