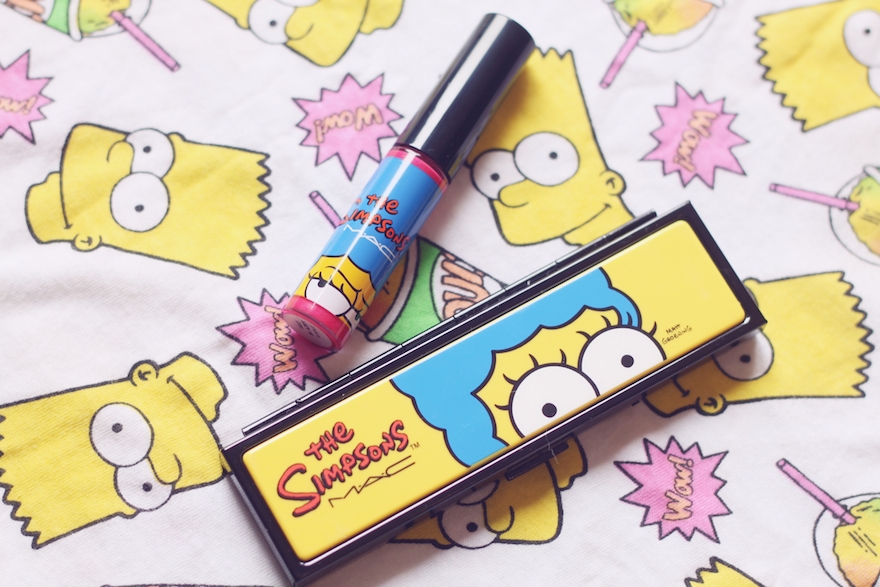 For The Simpsons's 25th birthday, MAC paid a tribute with a pretty collection inspired by Marge.
The essentials products looks like Sprinfield : glosses, eyeshadow, lashes, blush and nail patches !

Here are two products that I really like. First of all the "Marge's Extra Ingredients" palette.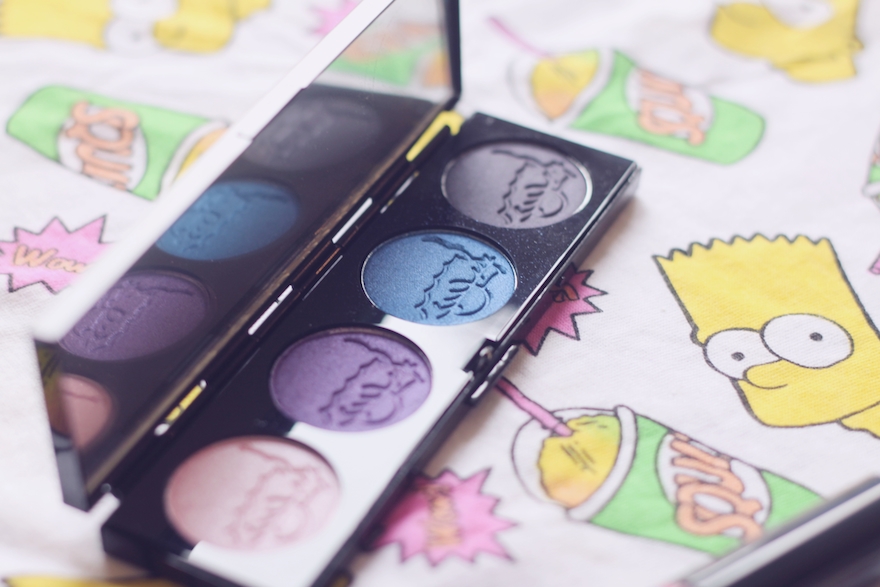 It has 4 colors : Harpooned Heart which is a soft pink along withSexy PB&J a bright purple.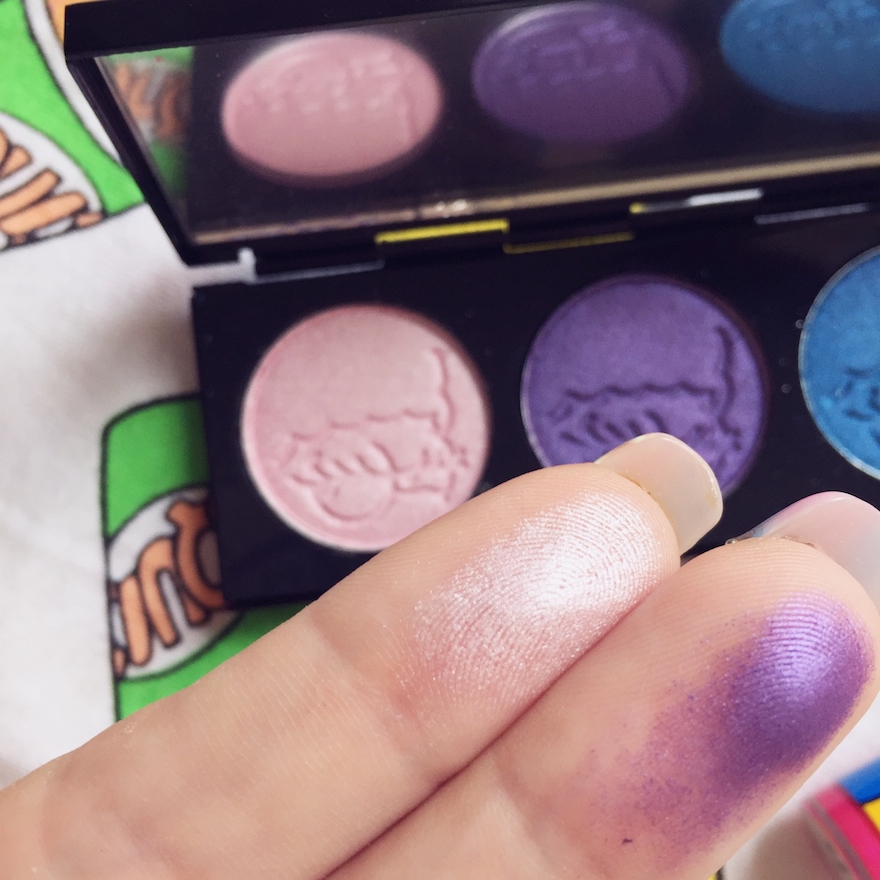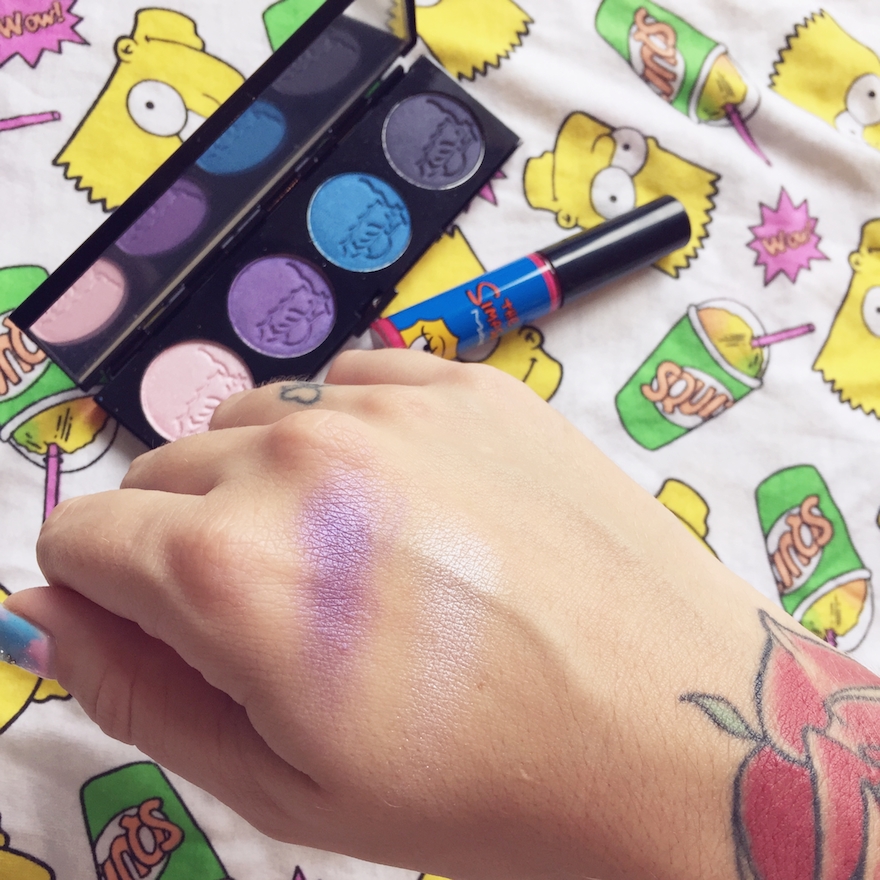 Beehive Blue a bright blue (like Marge's hair!) and Vivacious Vacumm Cleaner Bag a very dark blue.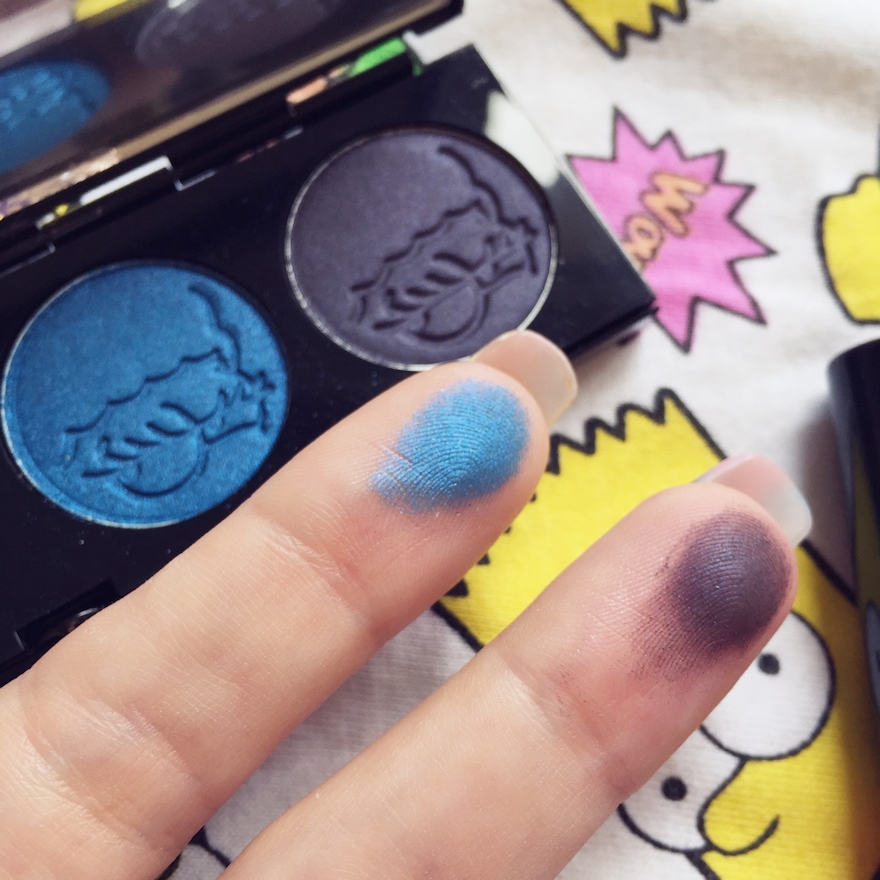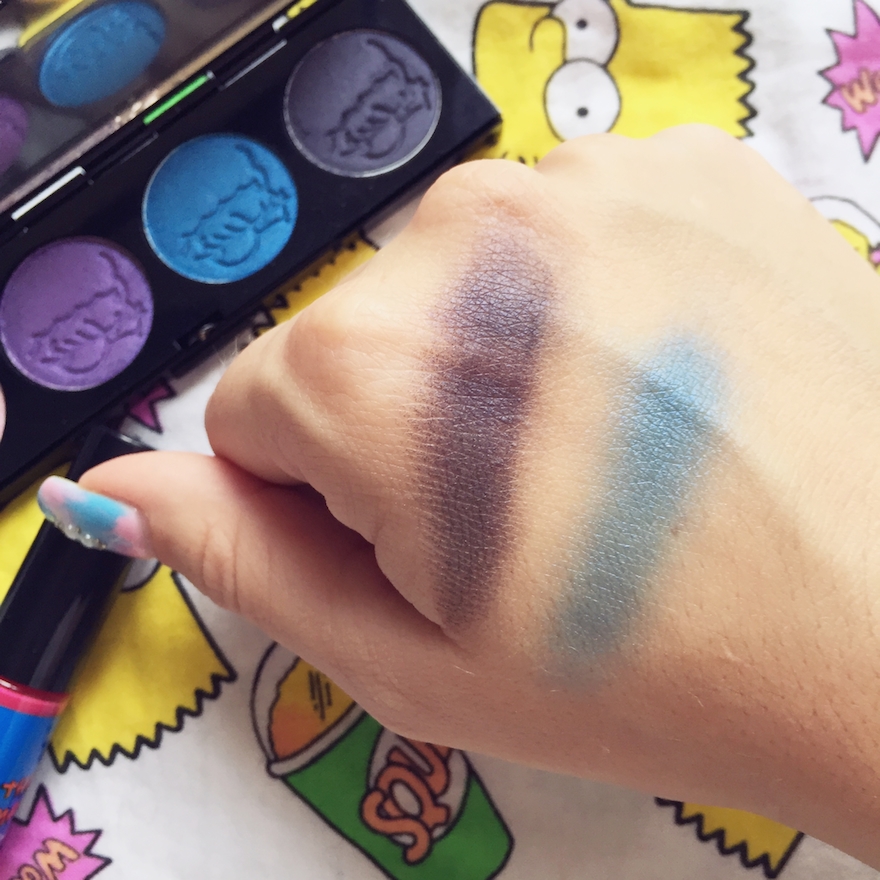 There is 4 glosses available, I had to choose the pink one obviously !
The name is Red Blazer and it's a bright pink.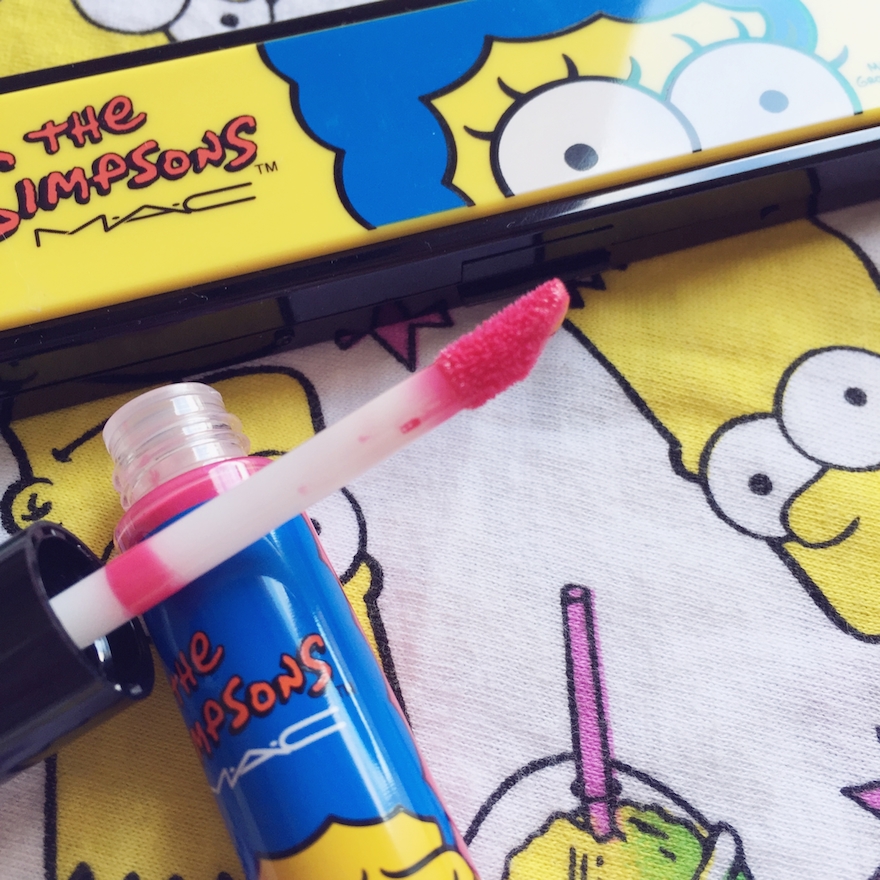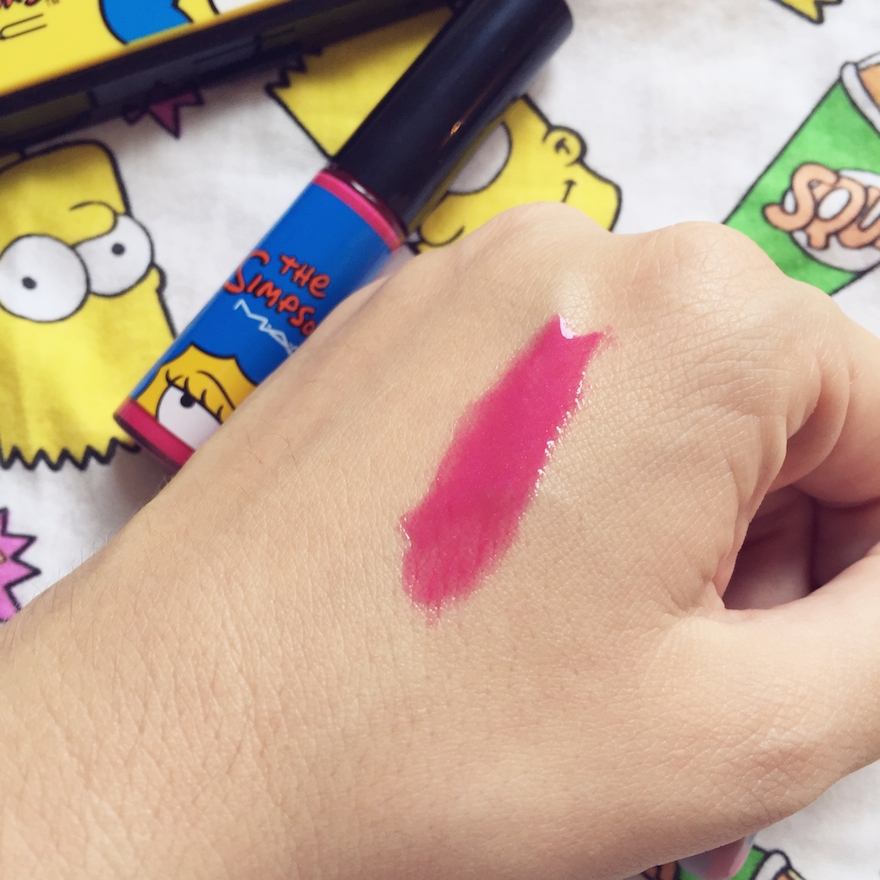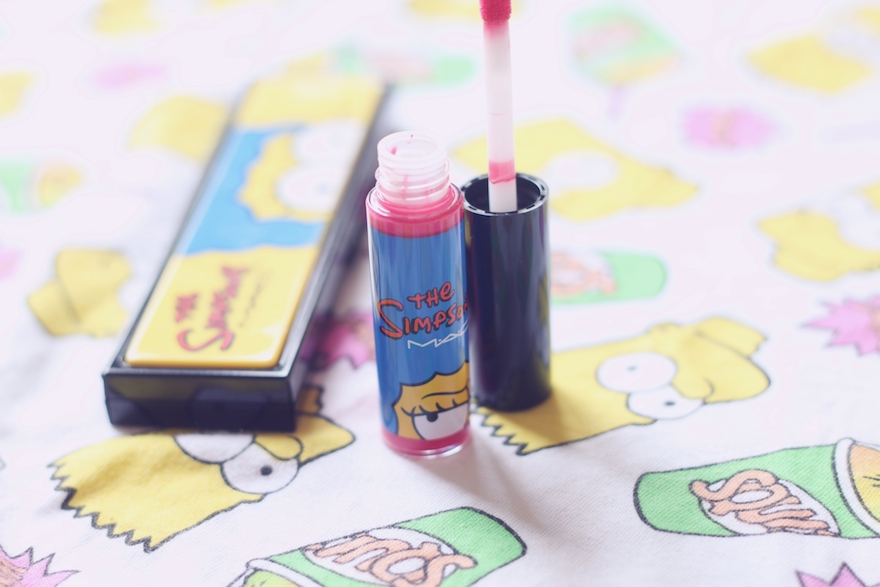 The collection was released last month (I'm a bit late oops!) and are available in the MAC stores or online.