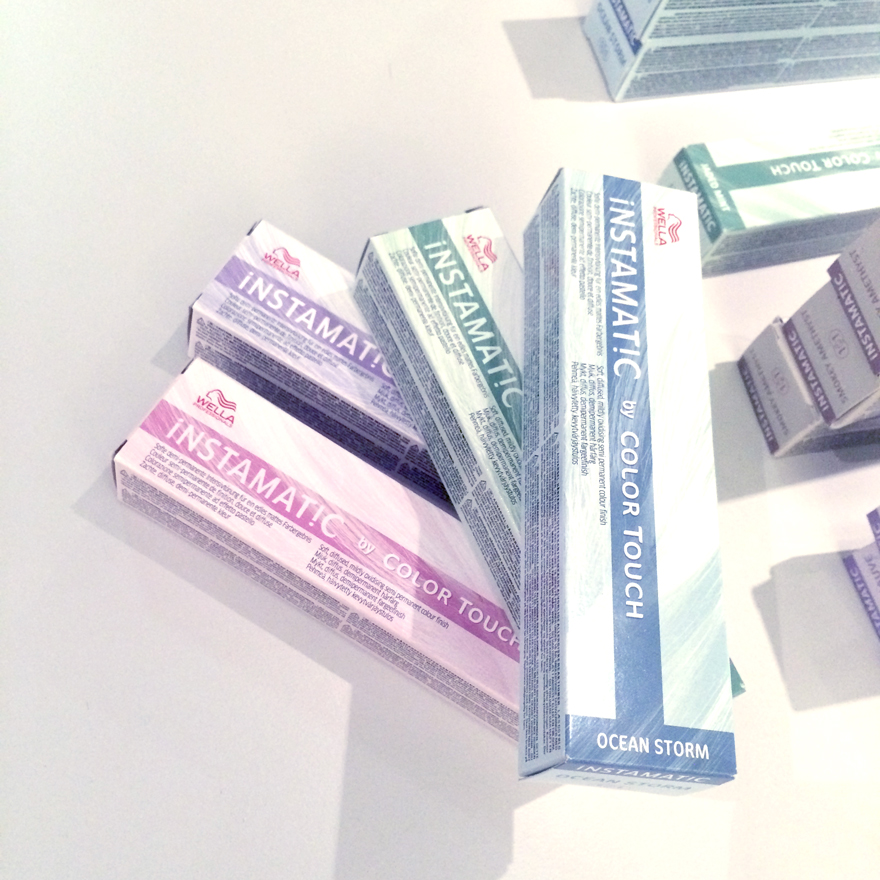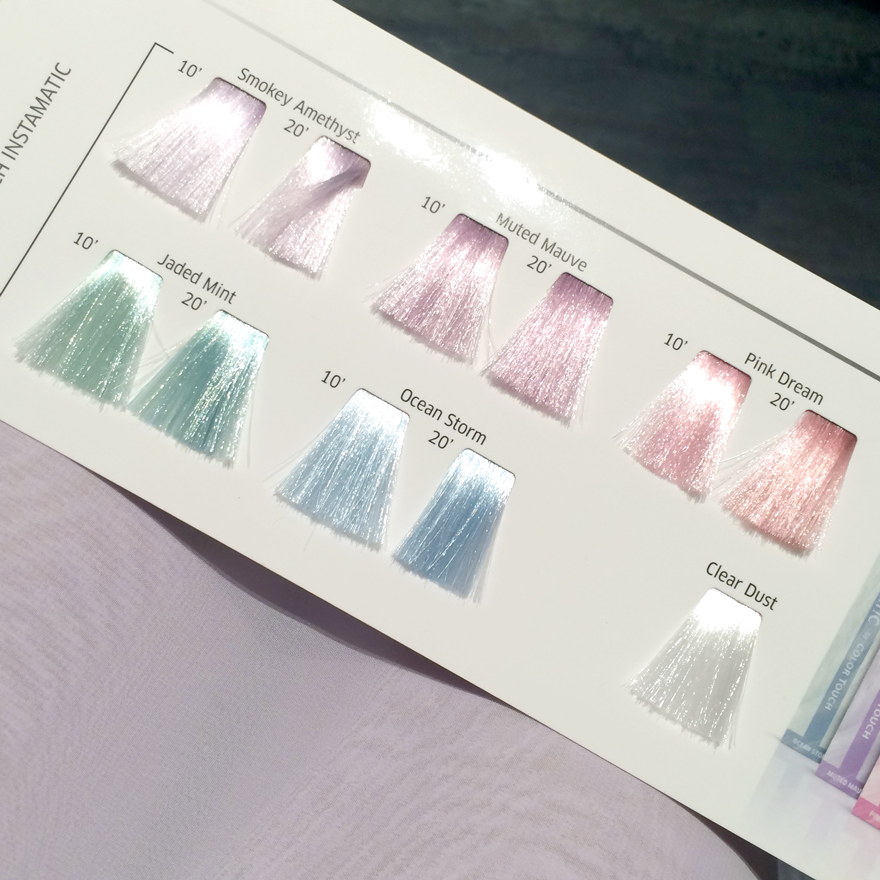 Last week I had the chance to try the new Instamatic hair dyes by Wella Professionals, dyes that are subtil and soft. There are 6 colors, so I was spoilt for choice :
♡ Clear Dust for a gloss finish.
♡ Pink Dream for a pastel pink.
♡ Muted Mauve for a pastel purple.
♡ Jaded Mint for a pastel mint.
♡ Ocean Storm for a pastel blue.
♡ Smokey Amethyst for a very pale purple.
These dyes are made with a soft formula, lightly dosed in ammonia. It opens the cuticle gently and diffuse the color gradually. We get a result where the color is on the surface of the hair, like a veil lightly powdered/pearly.
The color will vary in fonction of your hair color, its intensity will vary depending on how long you leave it on your hair (10 ou 20min) and you can use it on natural or dyed hair 🙂 The color will fade in 6 to 8 shampoo like the usual hair dyes like this.
I was going for dying my hair all pink but seeing these lovely colors I couldn't resist doing a little pony style by doing different colors : the Pink Dream mostly with a bit of Muted Mauve and just a little bit of Ocean Storm.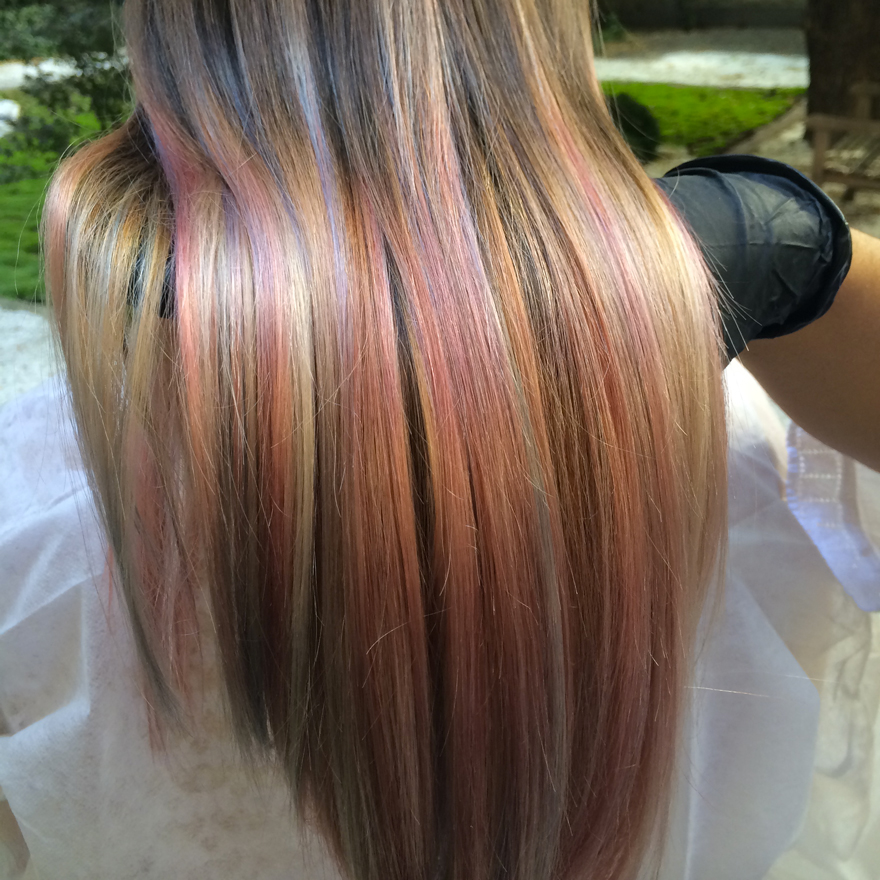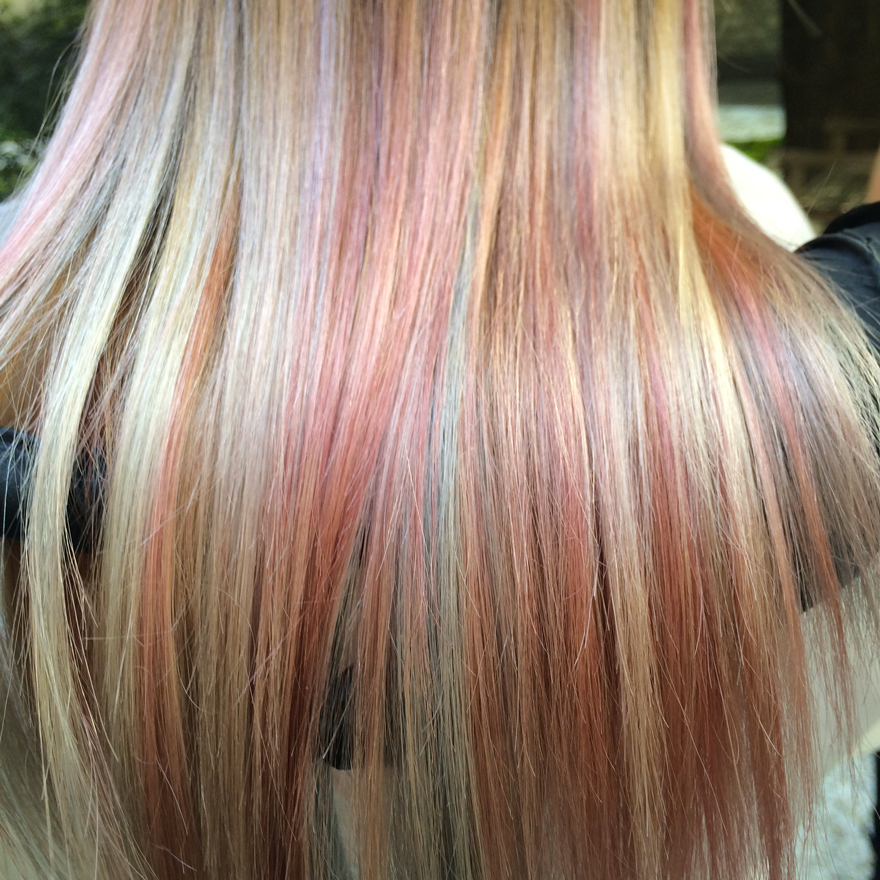 What's really amazing it's that depending on the light the color will be totally different, under the light the hair are really pastel and inside (or in the shade like above) they look more mat and dark, it's crazy !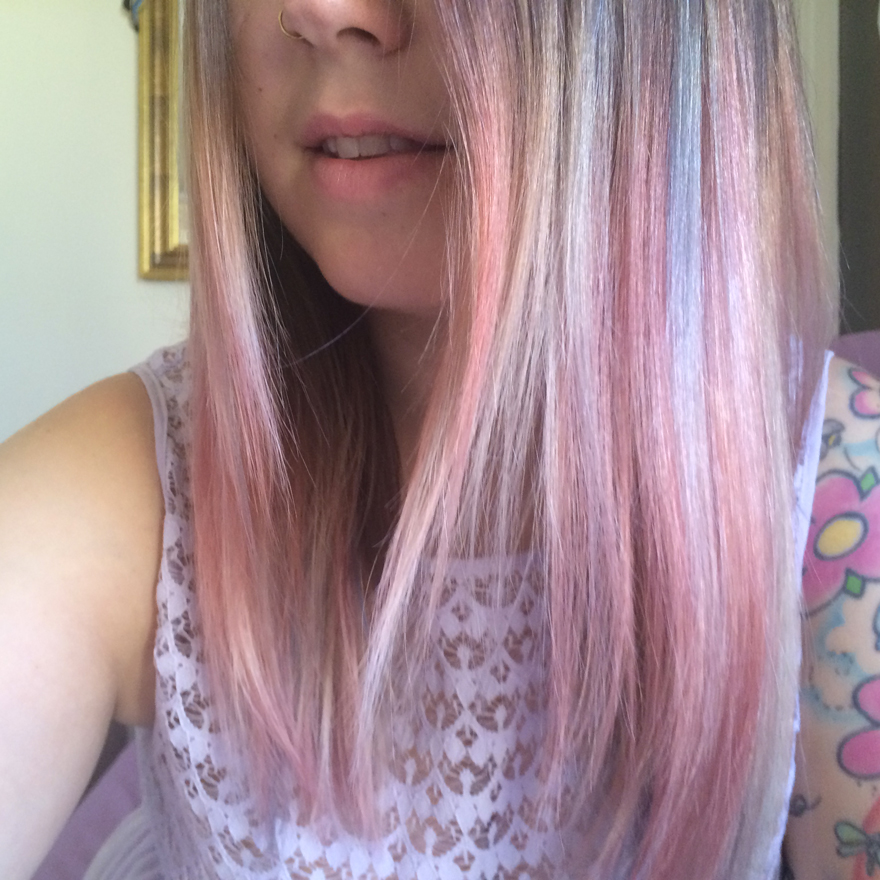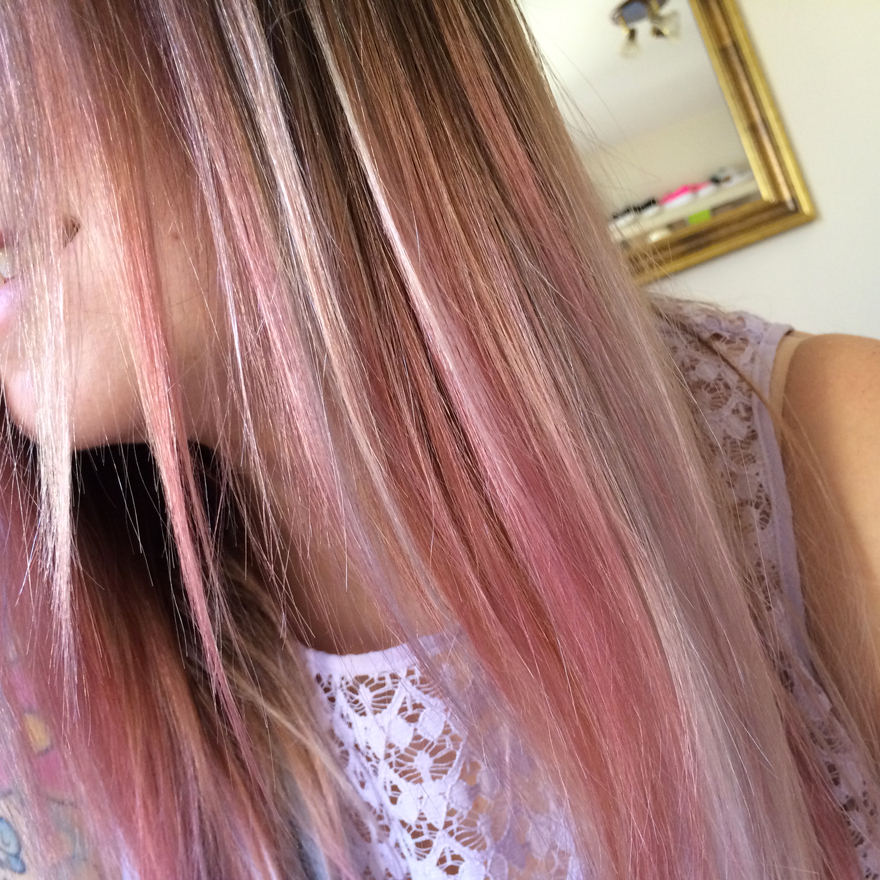 You can find theses colors at a hairdresser wholesaler or by doing the color in a salon that use Wella products 🙂