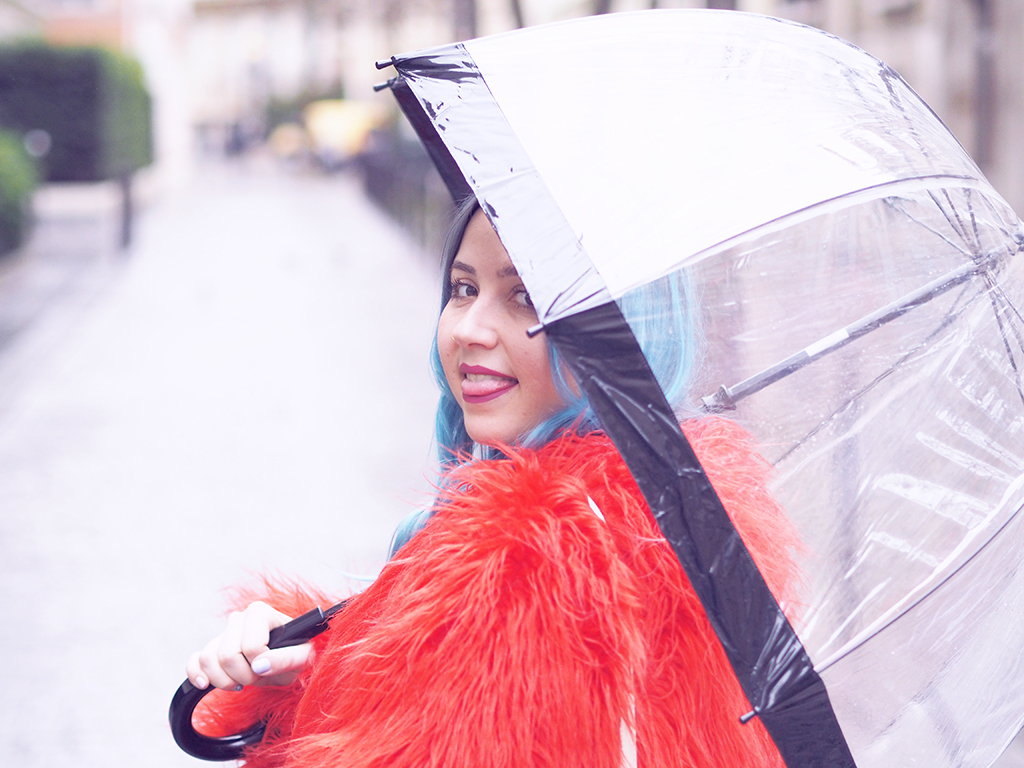 A new outfit with my (faux) red fur from Asos! I wear it a lot these days but usually you know me, I'm more on the pastel team… :monkeyspeak:
I worn it with a Bundy & Webster t-shirt dress, as it was a bit short I wore "just in case" a litte black short underneath, but I can imagine it with a jean (any color), or thigh high boots or just high socks, you can do whatever you want! :100:

Coat Asos, t-shirt dress Bundy & Webster, bag Tammy & Benjamin, boots Jonak and umbrella Topshop.