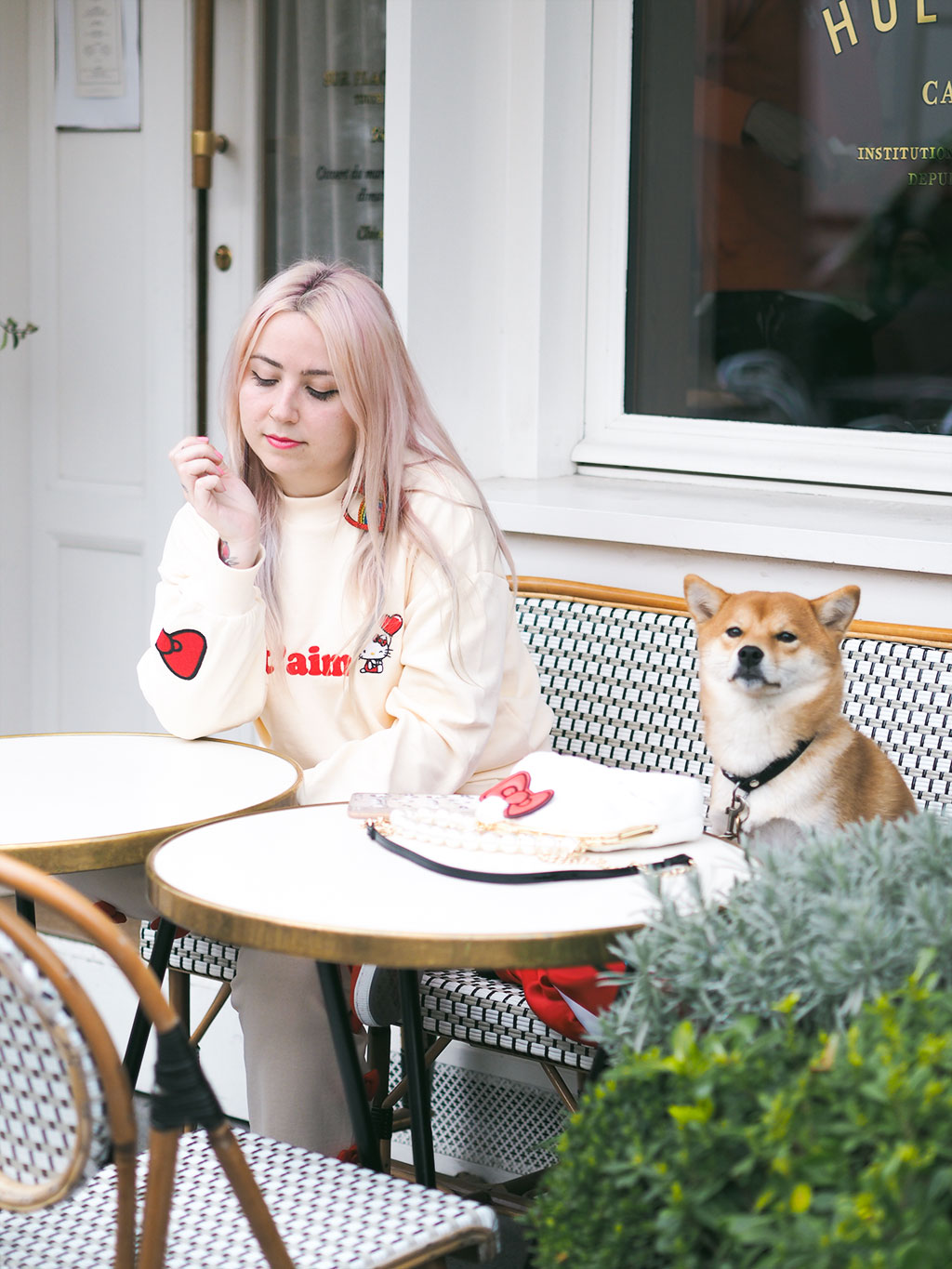 Hellooooooooooo (Kitty) !
Once again, another outfit post next to Nanami ! 🦊
Since she was a puppy, we took the habit to take her everywhere, so she can get used to doing stuff and be sociable (sometimes a bit hard for Shibas) and to not be scared (Shibas are dogs called "primitive", descending from wolf, they are more fearful compared to "normal" dogs.)
So as soon as we got her, we took the car, bus, subway, coffees outside, restaurants etc. Now she is so used to it, that when we arrive at a café, she immediately jump on a chair and get confortable (and ask for food of course!) ❤️
Aside this Shiba Inu moment, here's some pictures in a total sporty Hello Kitty outfit ❤️
Sweatshirt and pants Asos x Hello Kitty, sneakers Puma x Hello Kitty and earrings No Basic Bombshell.