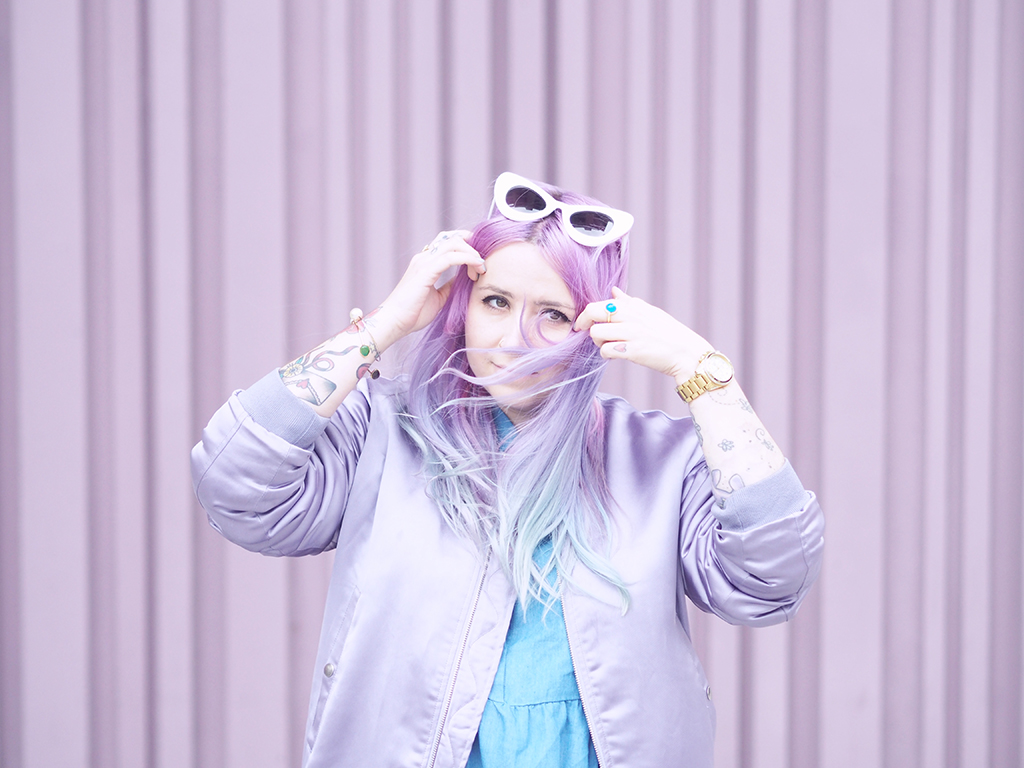 A new outfit post with this cute lilac wall! :purpleheart:
I had to, if my sneakers match my jacket, well I have to match the wall… right :tongue: :lmfao:
It's my second pair of Asics, I really like the shape, the "no tongue" and of course it's so comfy! :purpleheart:
This color is from the collaboration with the eshop CLOT, there is a nude color that represent soil and the lavender color (that I'm wearing) represents : lavender (duh!!!)
As usual for more pictures and details, check out OneMesh's blog :doubleheart:
Bombers H&M, dress Lazy Oaf, sneakers Asics x Clot, sunglasses ZeroUV and iPhone case LuisaViaRoma x My Little Pony.