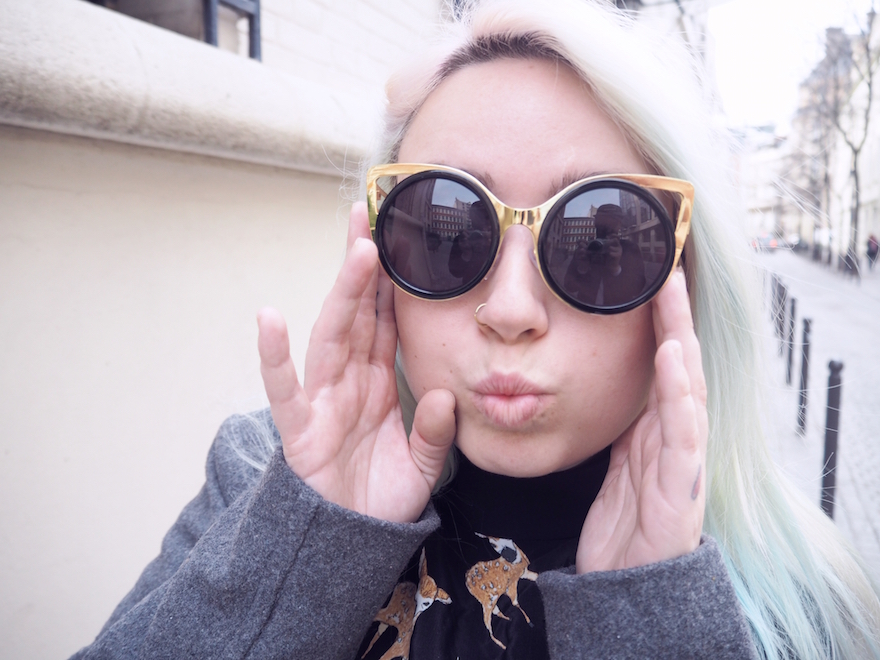 A little outfit post quite simple today and less colored than usual (just like my hair!).

I'm wearing a maxi coat found on the ASAP Paris e-shop (if you don't know it check it out there is a lot of cool pieces!), a Oh My Love crop top with a Primark lace top underneath, some Topshop jeans, Les Mirettes sunglasses and my lovely Puma Disc x Atmos sneakers.

Again I'm wearing some "futuristic" shoes, no laces you "close" them by screwing and so comfortable, I love them !
As usual for more pictures and details of them it's on OneMesh's blog.