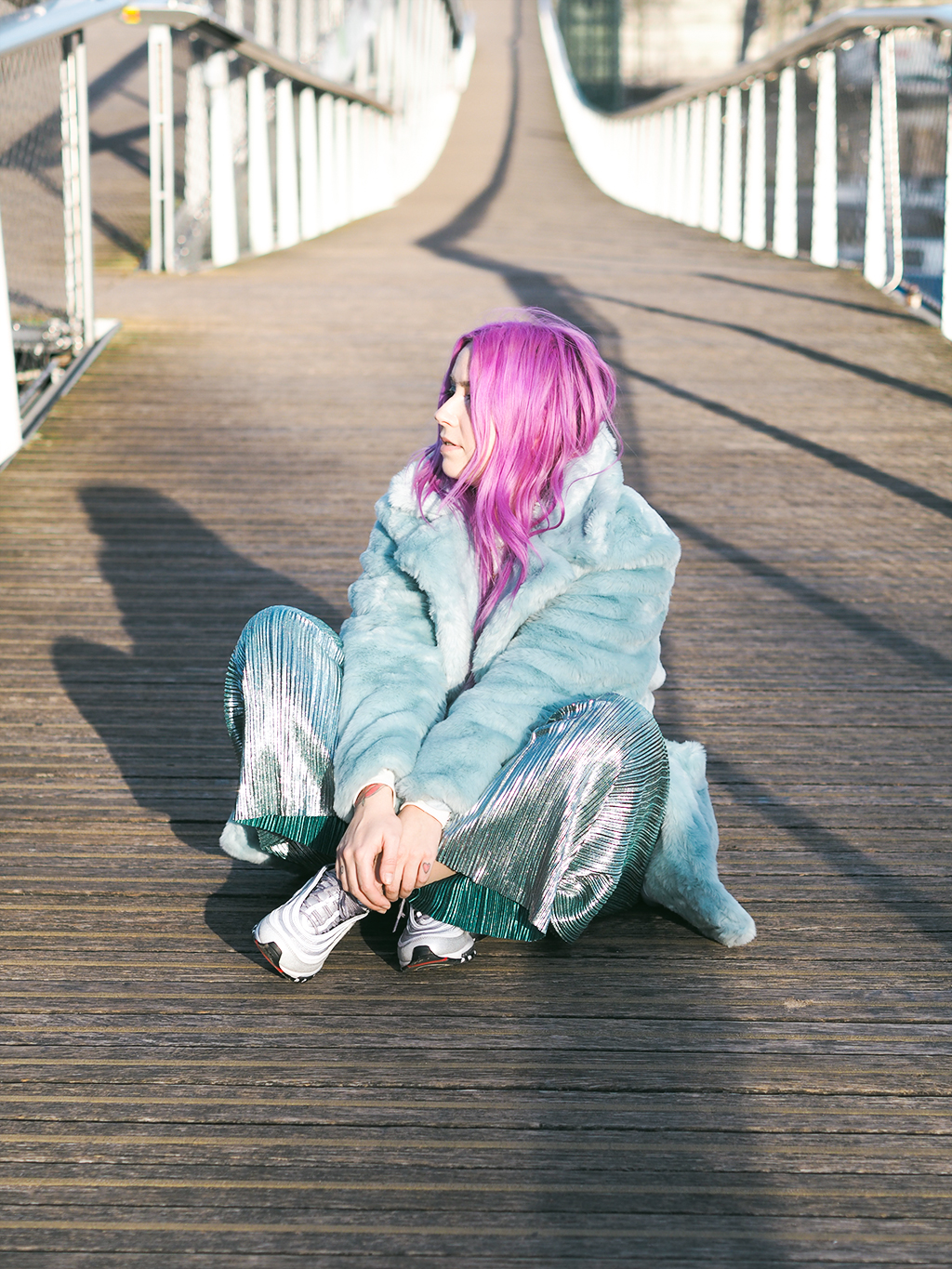 Hello !
Here we go again for this week's outfit !
I called it "silver mermaid" because of my shiny pants, it reminds me of a mermaid's tale and for my Air Max 97 'Silver Bullet' that I love !
I also tried to do a matching makeup but you can't really see on the pictures… by the way I will try to post more beauty stuff this year, in pictures or videos ! I hope you'll like it !
Have a nice week !!

Coat Glamorous, top Forever 21, pants Weekday, sneakers Nike Air Max 97 and hair dye "Pony" by Lime Crime.