My first decoration blog post! I'm so happy to "open" this category, I wanted to do one since a long time but in our previous apartment it wasn't possible, it was too small and not really pretty it wasn't worth it 😳
Now that we moved I will finally do some posts! My little finds, shopping selections etc.
And today I launch it with a little part of my living room (indeed it's not yet "finished" so I can't show everything!) : our sofa and chair from Made.Com :100: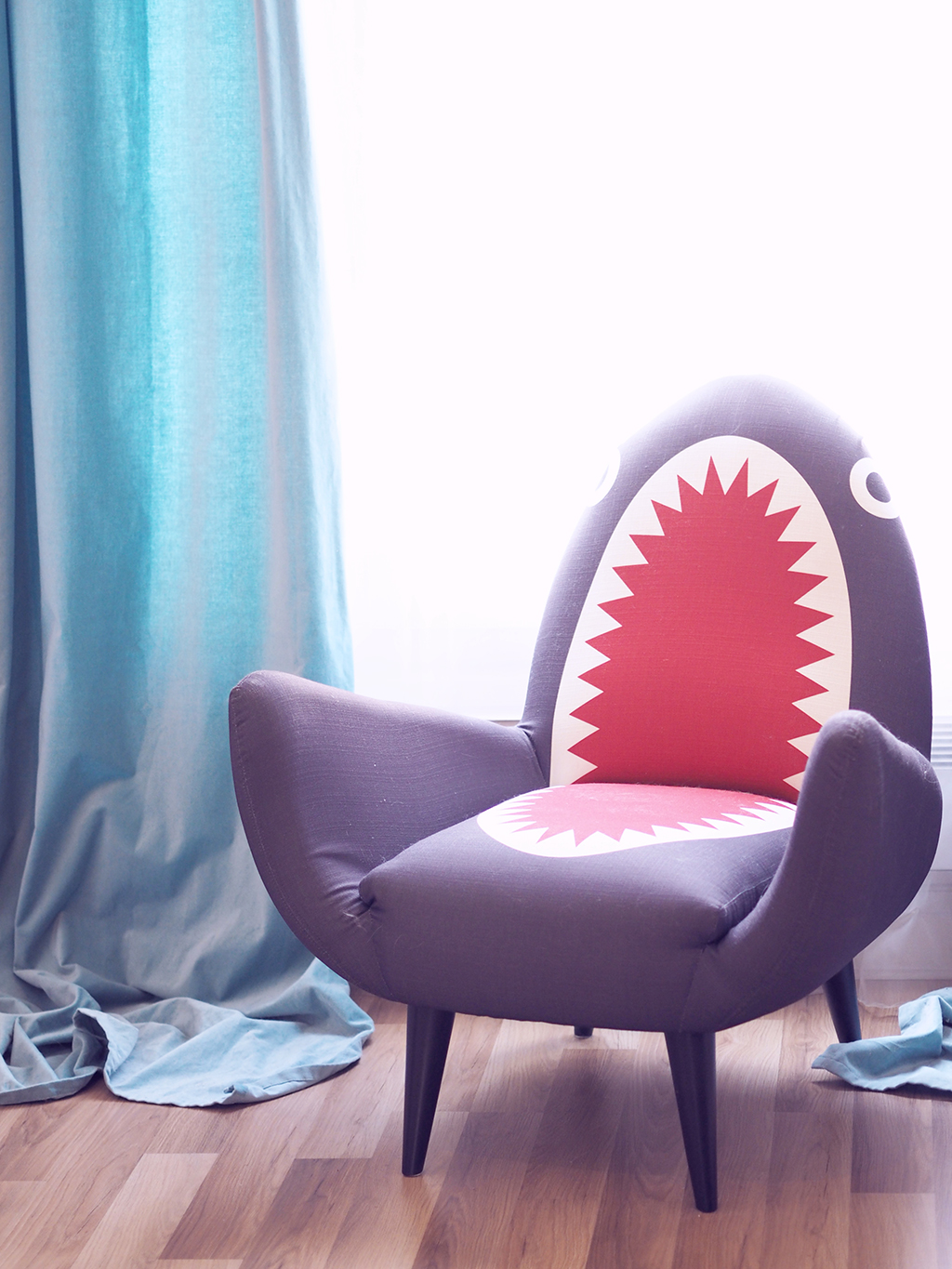 The little one : the shark chair in collaboration with Rodnik! It's just amazing and of course comfortable ! And I think it's a pretty great match with my blue curtains it's like the sea!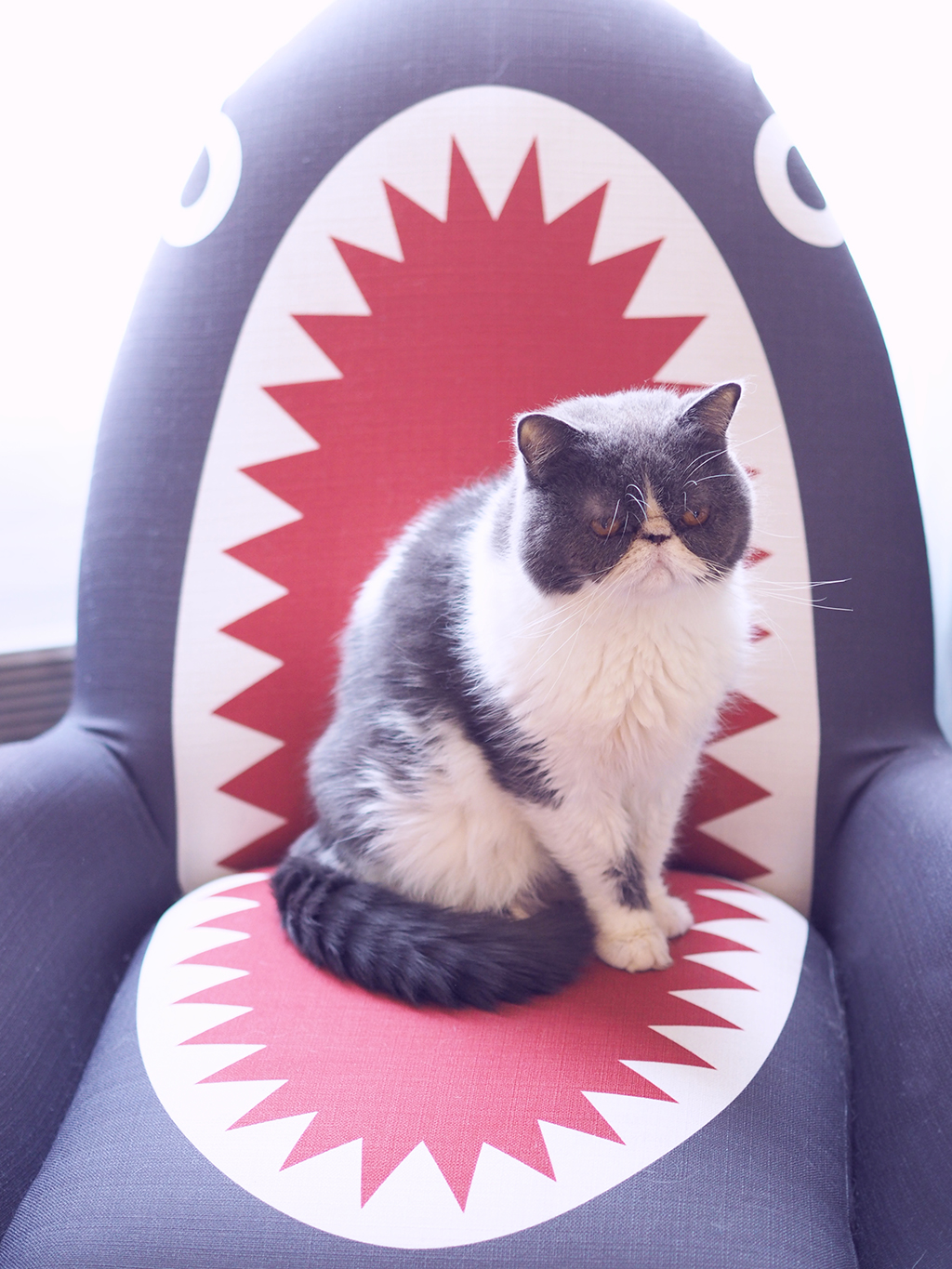 These days it's Earl Grey who uses it more than me ! :rocket: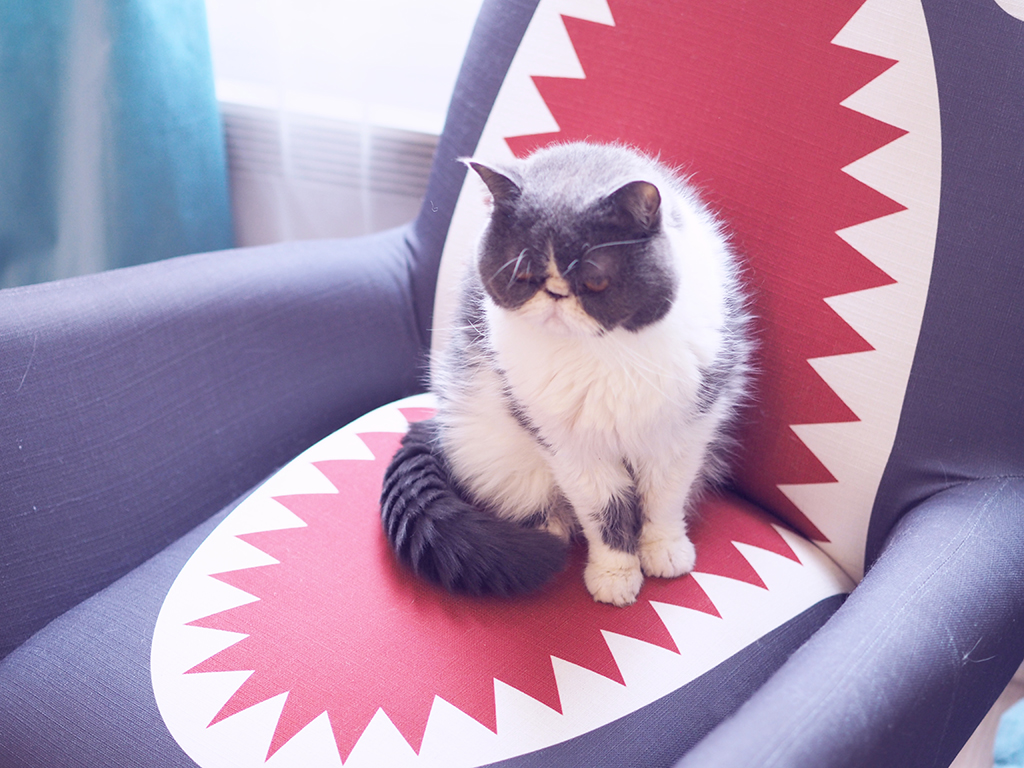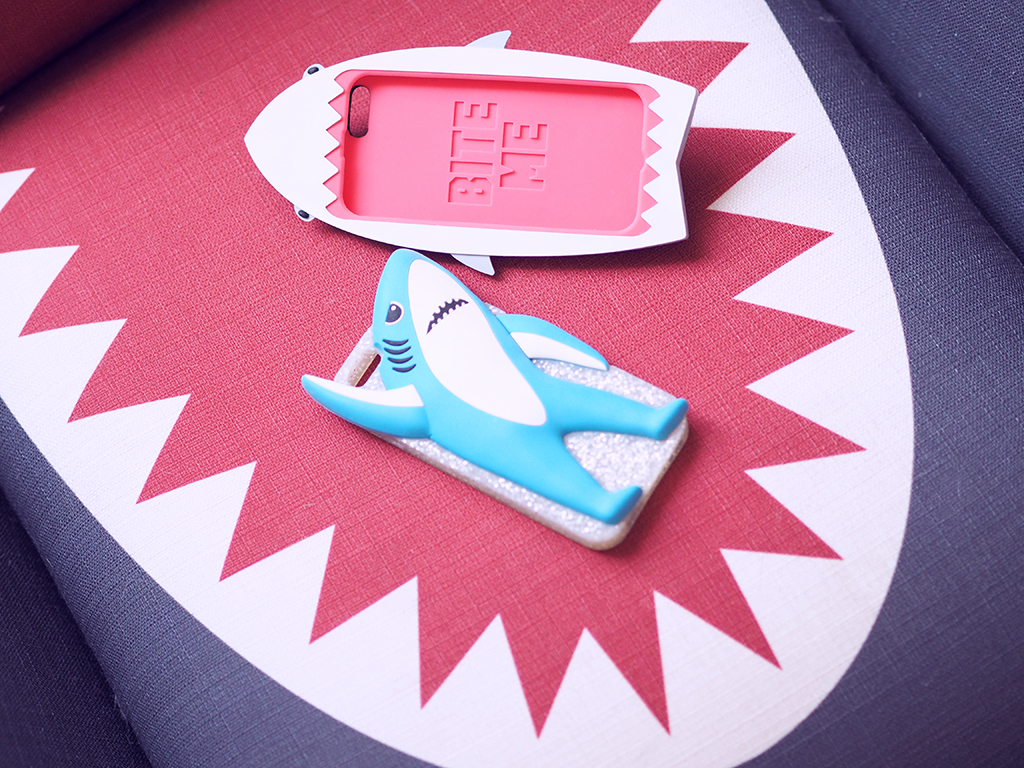 iPhone cases Claire's x Katy Perry and Victoria's Secret (sold out :crying: )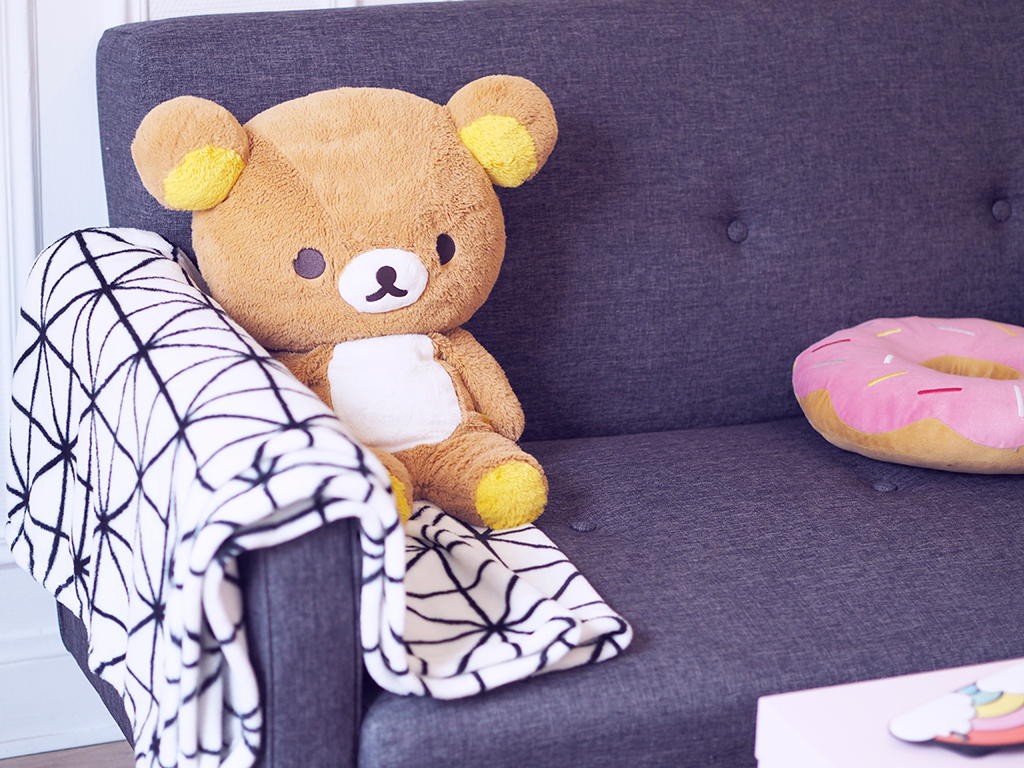 And my sofa, is called Chou (means cute in french) ! We chose it in grey and it's convertible. Same as the chair, this is very comfortable,
Sarah tried it during Rock en Seine, she approves 😉
Ps : Of course now it's full of cushions :angel: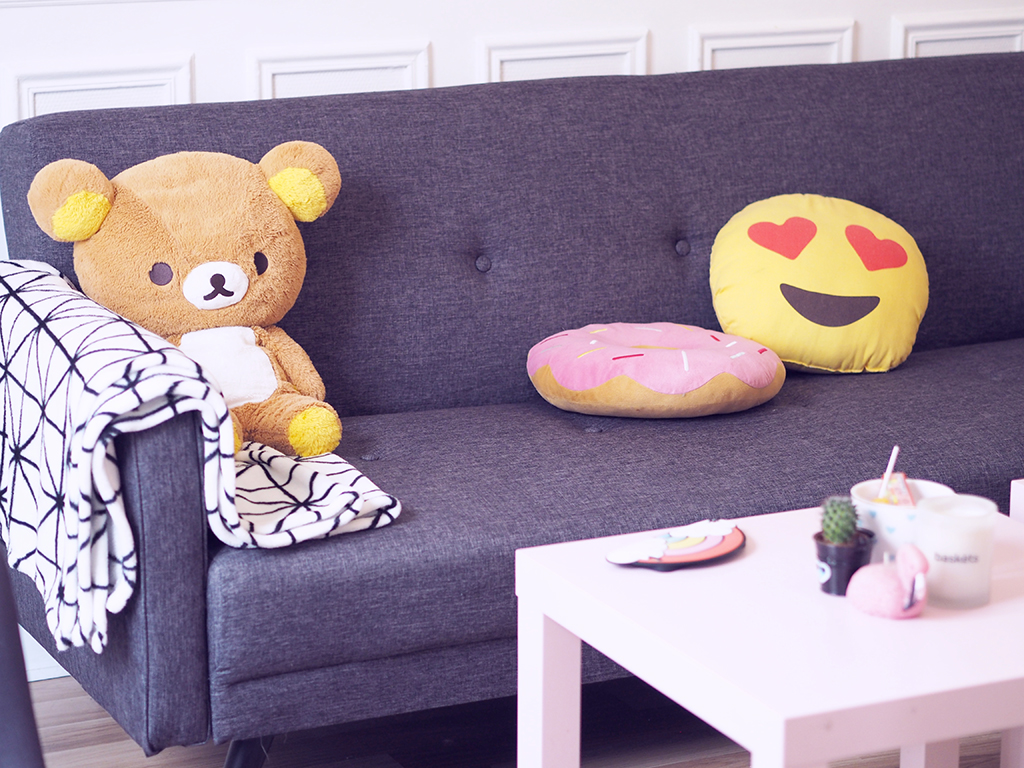 Plush Rilakkuma, donut cushion Alinéa, emoji cushion and plaid Primark.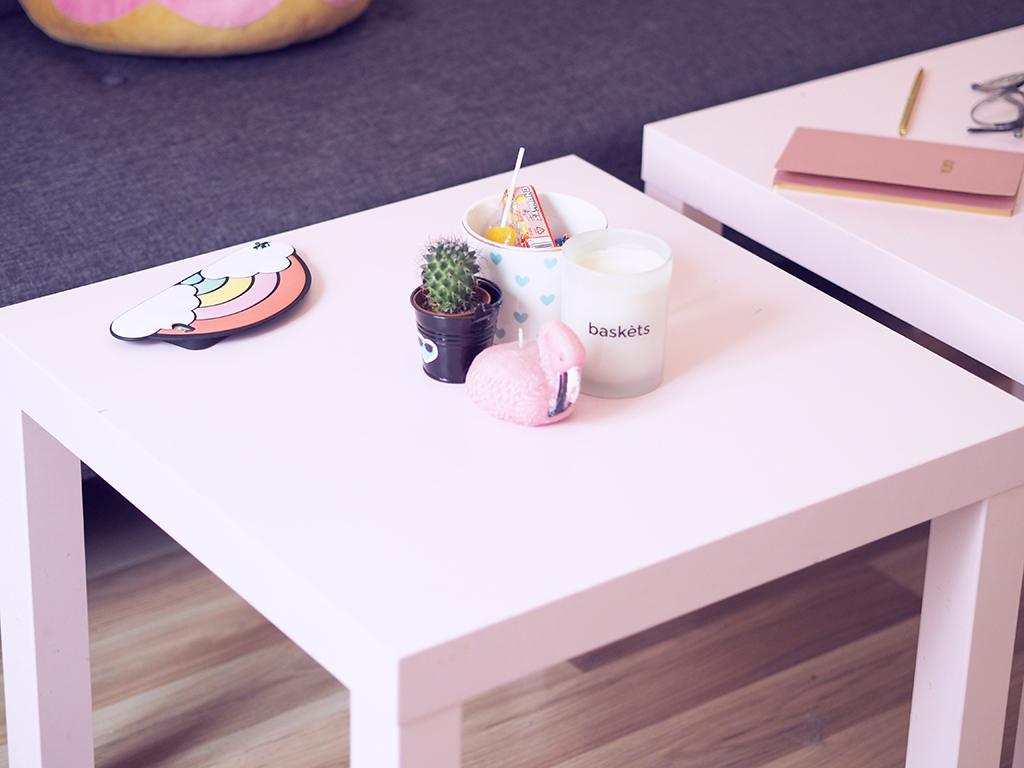 Table Ikea, flamingo candle Primark, candy jar Miss Étoile au BHV and iPhone case Valfré.
Cat printed cushion Ikéa and burger cushion was a gift (no brand).