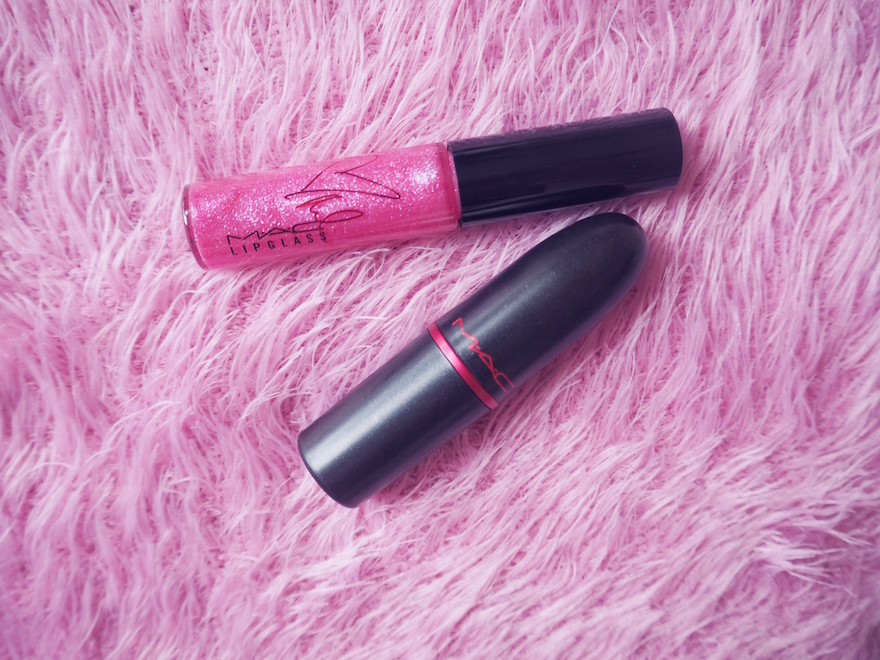 It's been more than 20 years that MAC created the MAC AIDS FUND association to help men, women and children affected by HIV/AIDS,
for every Viva Glam lipstick and lipgloss bought, every penny is donated to this fund to help them.
Loads of celebrities have been the egery of this cause such as Lady Gaga, Cyndi Lauper, Nicki Minaj etc.

And this year it's Miley Cyrus (who I love) !
This collection has a hot pink lipstick : full coverage, opaque, a creamy texture and a very long lasting (the lips are still pink when you remove it!).
Along with a lipgloss, pink too, of course as it's a gloss it's less opaque and bright but its sheer pearl finish makes it really amazing.

This collection will be available on January 22nd for the USA and on February 15th for the rest of the world.