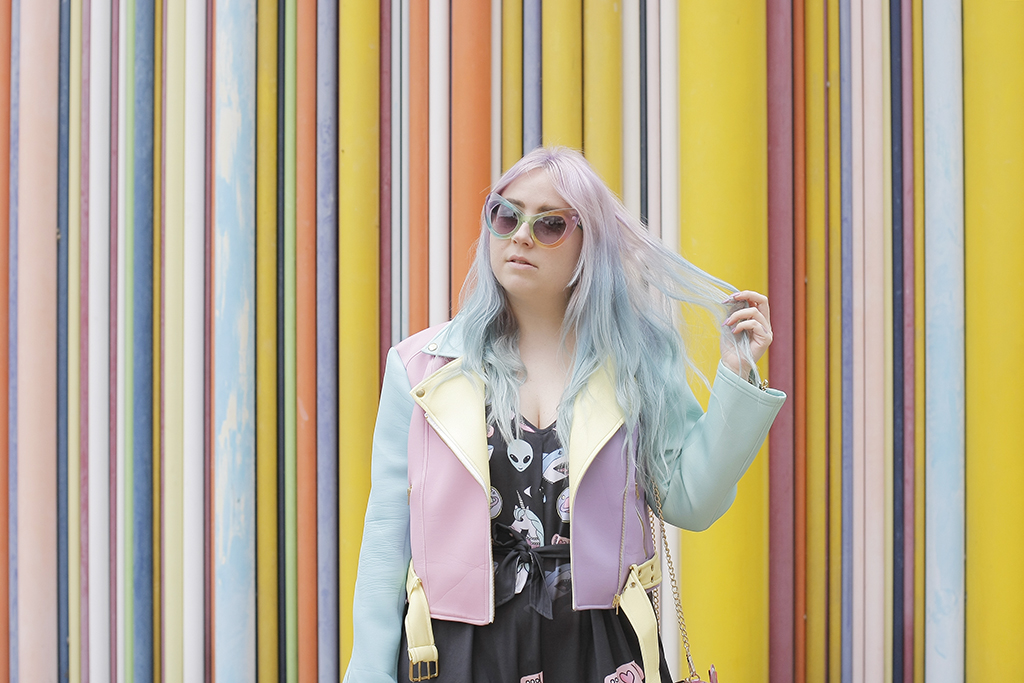 At the start of February, I told you about my artistic collaboration with Monique Clothing,

if you missed it you can here it here ! :tongue:
Then I showed you a few pieces worn with Chloé (Monique Clothing's designer) in this post ! :kitty:
So here's a new outfit wearing the "Space Oddity" jumpsuit with its alien, unicorn print etc. :alien: :unicorn:
It's the great Inga Kundzina who took these pictures, it looks like there is a rainbow behind me it's so fun :rainbow:
My jacket is from SugarPill Clothing, the unicorn iphone case on Dolls Kills, UNIF sunglasses and the bag from Skinnydip London.
To shop our clothing line it's here and for the phone cases collection here !