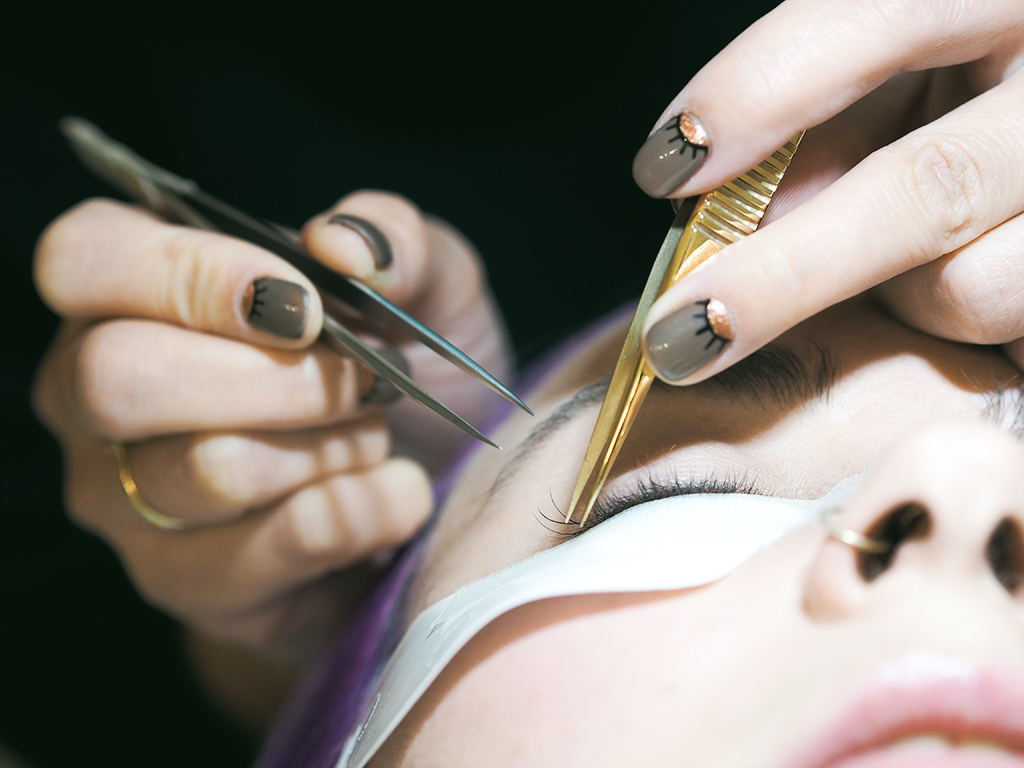 Hello hello hello !
Let's start the week with a new beauty post : my lashes extensions by Nini En Cil !
I already tried lashes extensions twice, but this one is my favorite. The result is so amazing, real fakes lashes I love it !
My eyes are changed, I'm so happy. I'm one of the girls that doesn't like their face without makeup so now every morning I'm so happy.
During the appointment, Nini advise us about the result we want depending on our face, ou eyes. So she chose the best shape according to what I wanted.
You already know it, it's made lashes by lashes, you have to count about one hour for both eyes. She will set a fake lashes on your natural one (an adult one) who will fall naturally at the end of its life.
The holding of the lashes afterwards will vary depending on how you take care of them, for example no oil on your eyes so they don't slip, don't rub your eye etc.
By following all the advices, it will stay between 3 and 4 weeks. Then you have the choice, they will fall naturally when your lashes fall or you can go back to remove them or do a filling and have then new ones.
Personally I'm going back next week to fill them ! I can't wait !