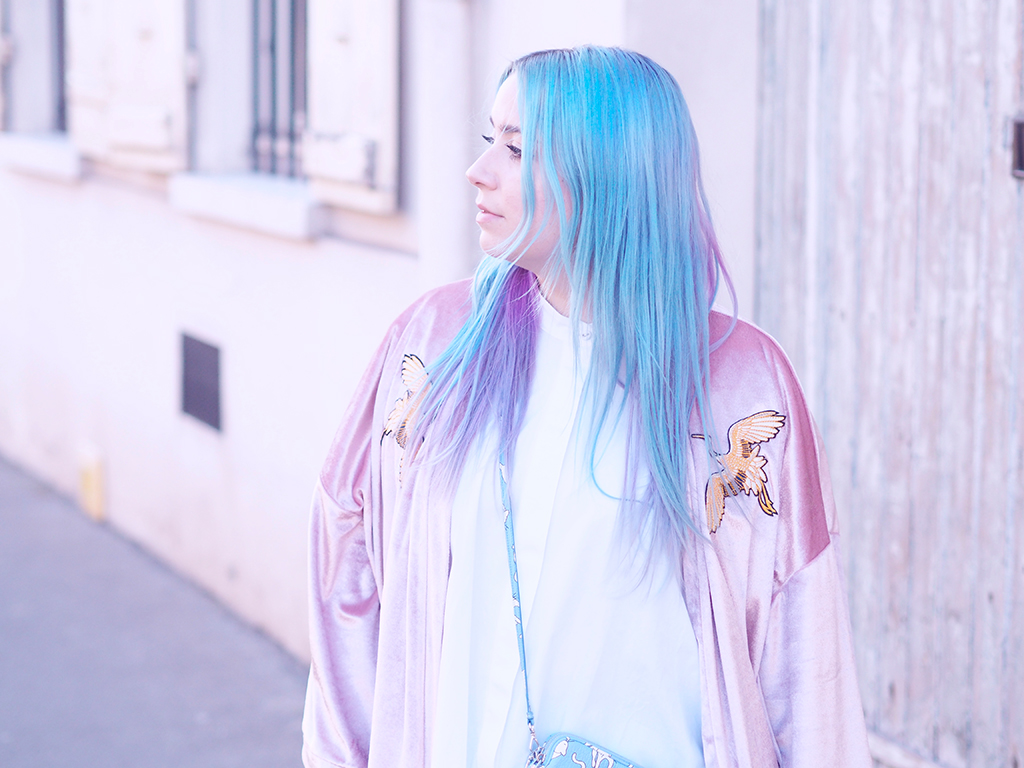 Hey hey hey !
Now The Who's Next is over, it's back to soft outfits, with this one shot when the sun was out (but with an heat tech underneath I'm not crazy !)
I wore this oversize velvet kimono that I love with an even more oversize shirt, it will be so great worn as a dress when it will be spring/summmer, can't wait to create some outfits with it :bow: :reverse:
Anyhoo, I updated my Youtube page, the videos are now by categories, which is easier to navigate I think don't hesitate to have a look :monkeysee:
Kimono Asos Reclaimed Vintage, shirt Asos White, jeans Topshop, bag Miu Miu and sneakers Nike TN via Footlocker.