8 January 2018
We are like the dreamer who dreams, and then lives inside the dream. But who is the dreamer ?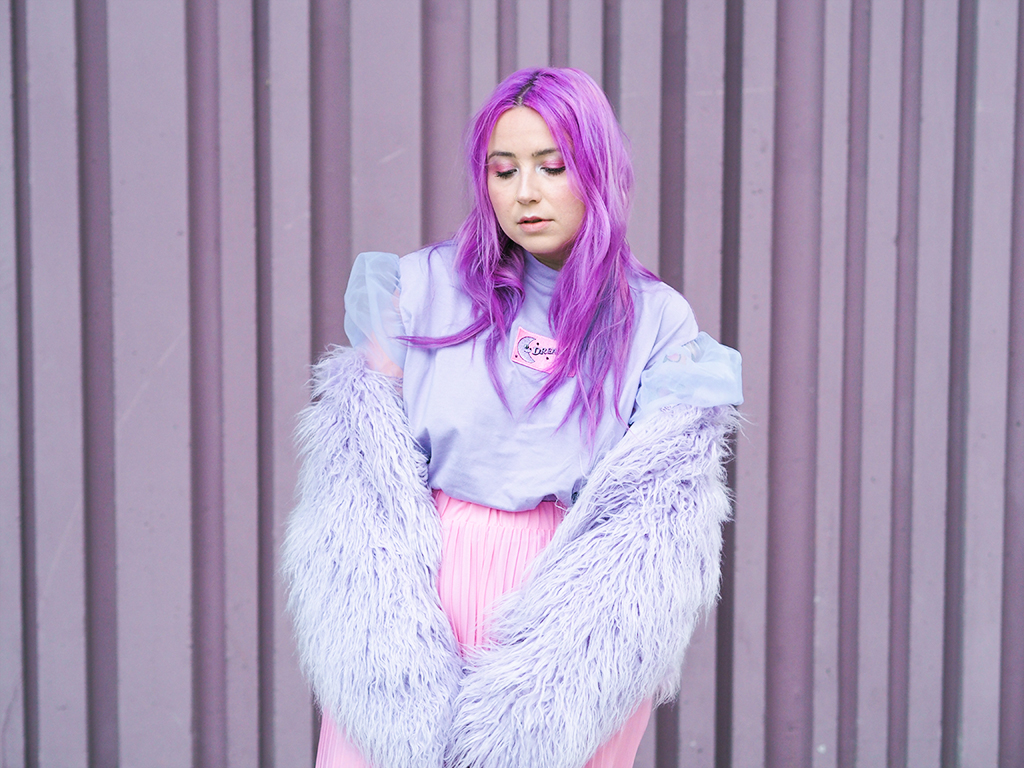 *RuPaul's voice* Hello hello hello !

I hope the new year started well even though with this very cold weather !
I'm back with an outfit post, half pink / half lilac ! I'm wearing a lovely t-shirt by G.E.M (Lazy Oaf's creator new brand), the sleeves in tulle are so cute ! And MOST OF ALL : my Vans in collaboration with Opening Ceremony ! They are the most beautiful Vans of the world !

I hope you'll like these pictures and the outfit 💜
________________________
Jacket Asos, top G.E.M, pants Monki and sneakers Vans x Opening Ceremony.