2 January 2018
I hope I never go to jail because I haven't memorized a phone number since 2001.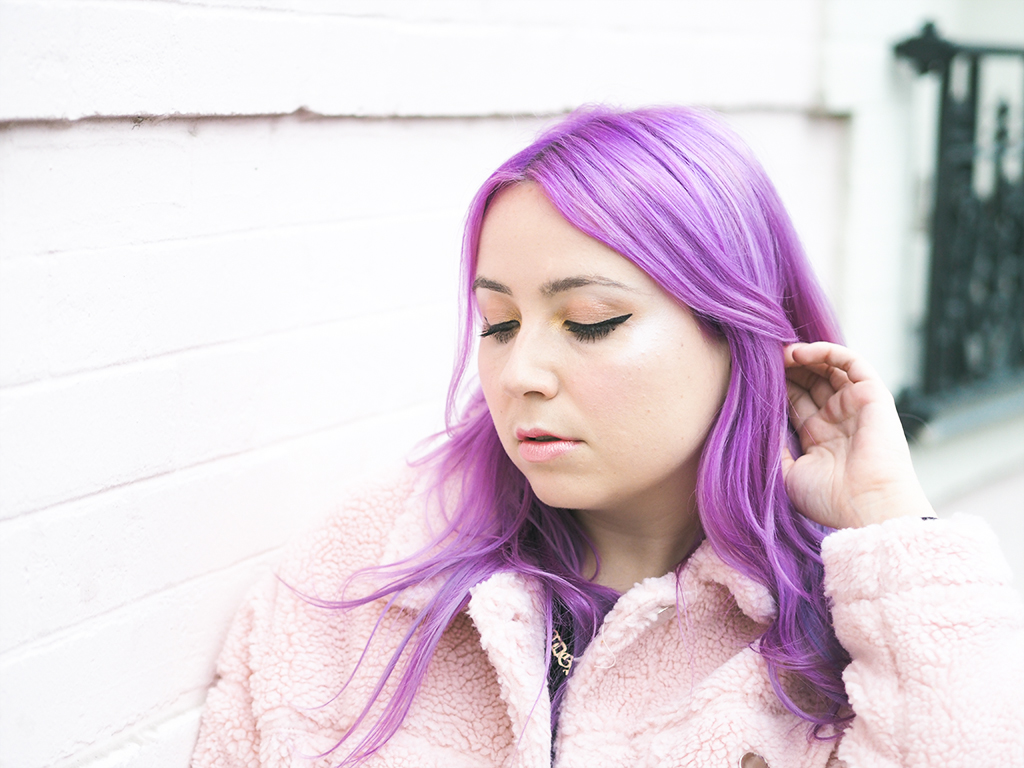 Hello 2018 ! Goodbye 2017 !

Let's start the year with a whole new outfit and fresh hair color !
It's the second time that I use the Lime Crime hair dyes and I love it, the Pony color is really cool.
Anyhoo, my new look ! You already seen this cute laced jeans (with tights underneath don't be silly !) that I wore with this pretty pink "fur" jacket, I love the shape it changes from what I usually wear. And we finish this outfit with of course again new sneakers (oops) this time all black Air Max 97, it changes from pastel !

As usual I hope you'll like these pictures and I hope you had great holidays / year end's celebration, I can't wait to share new stuff with you ❤️
________________________
Jacket Boohoo, t-shirt Asos, jeans Boohoo, bag G.E.M and sneakers Nike Air Max 97 via JD Sports.