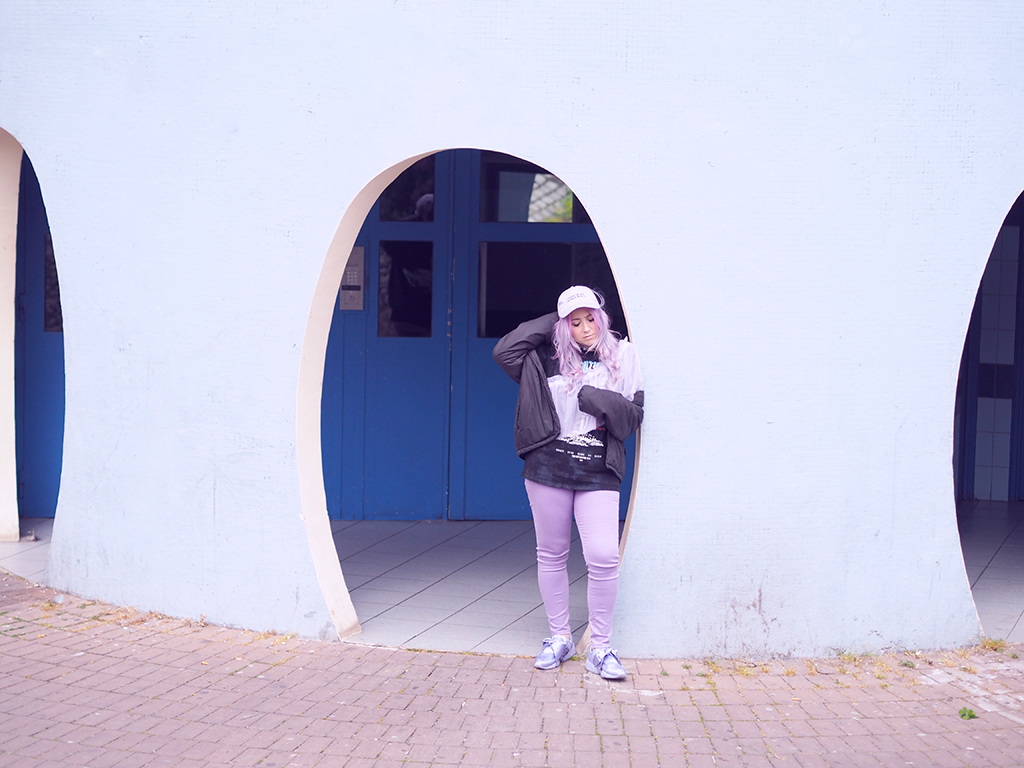 Hey everybody !
It's finally May, for me it's the official spring time (because April…you know) and we start this month with a very colorful outfit !
Loads of statement pieces in this outfit, first the t-shirt with asymmetrical tulle which is just amazing, if you follow me on Instagram you know that I was waiting for this treasure since the press day (that we discover every time together on my stories).
Then we have the pants, here a big first for me as I never wear pants this bright, usually it's black, blue, white or something quite pastel but when I saw it I couldn't resist even though I didn't want to buy skinny jeans anymore, oops !
And to finish, the great-amazing-killer-kicks from the collaboration between Puma and Fenty (so Rihanna!), once again if you follow me online you already know that I completely lost it over them and now I have them in 3 colors, so get ready for a few posts wearing them.
I hope you'll like this look in black and purple, as usual I can't wait to read your feedback !
Cap Opening Ceremony, choker Chabaux, jacket Palace Skateboards, t-shirt Asos, pants Zara and sneakers Puma x Fenty.